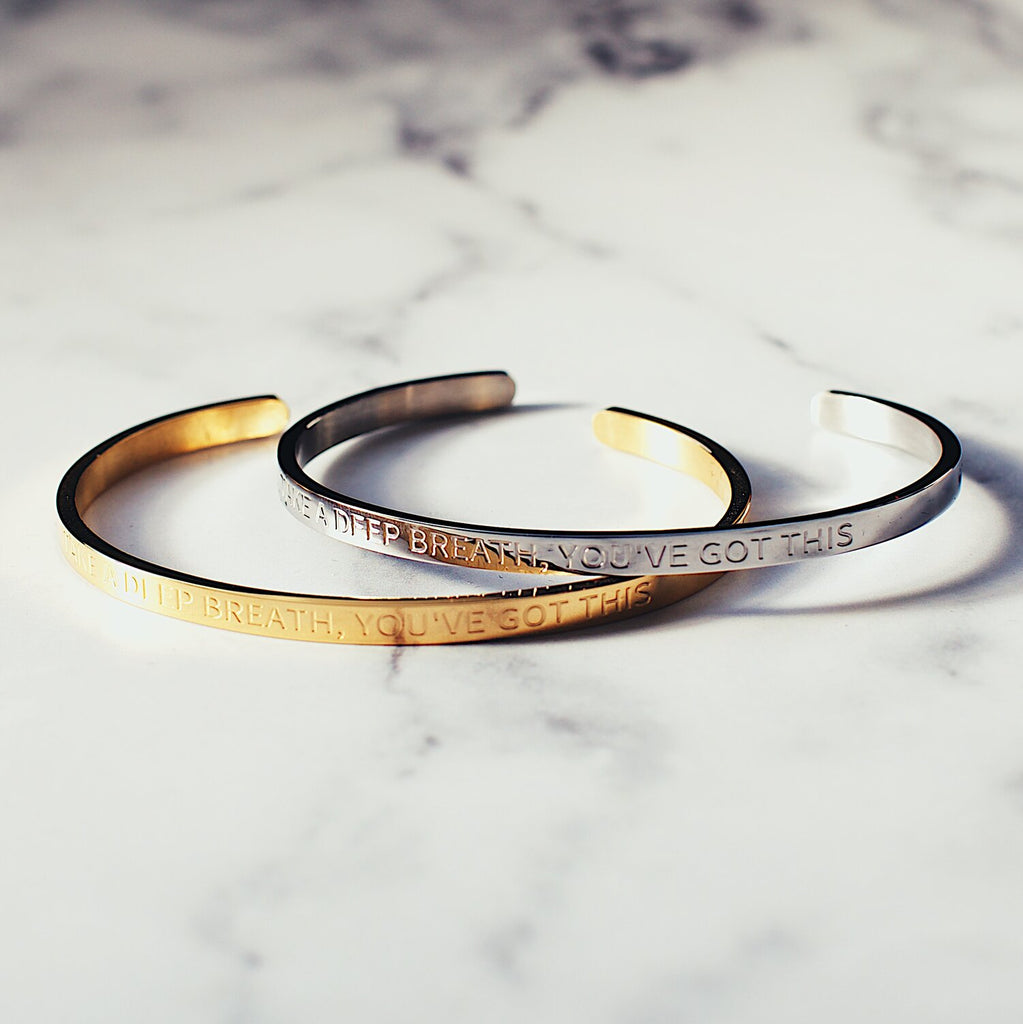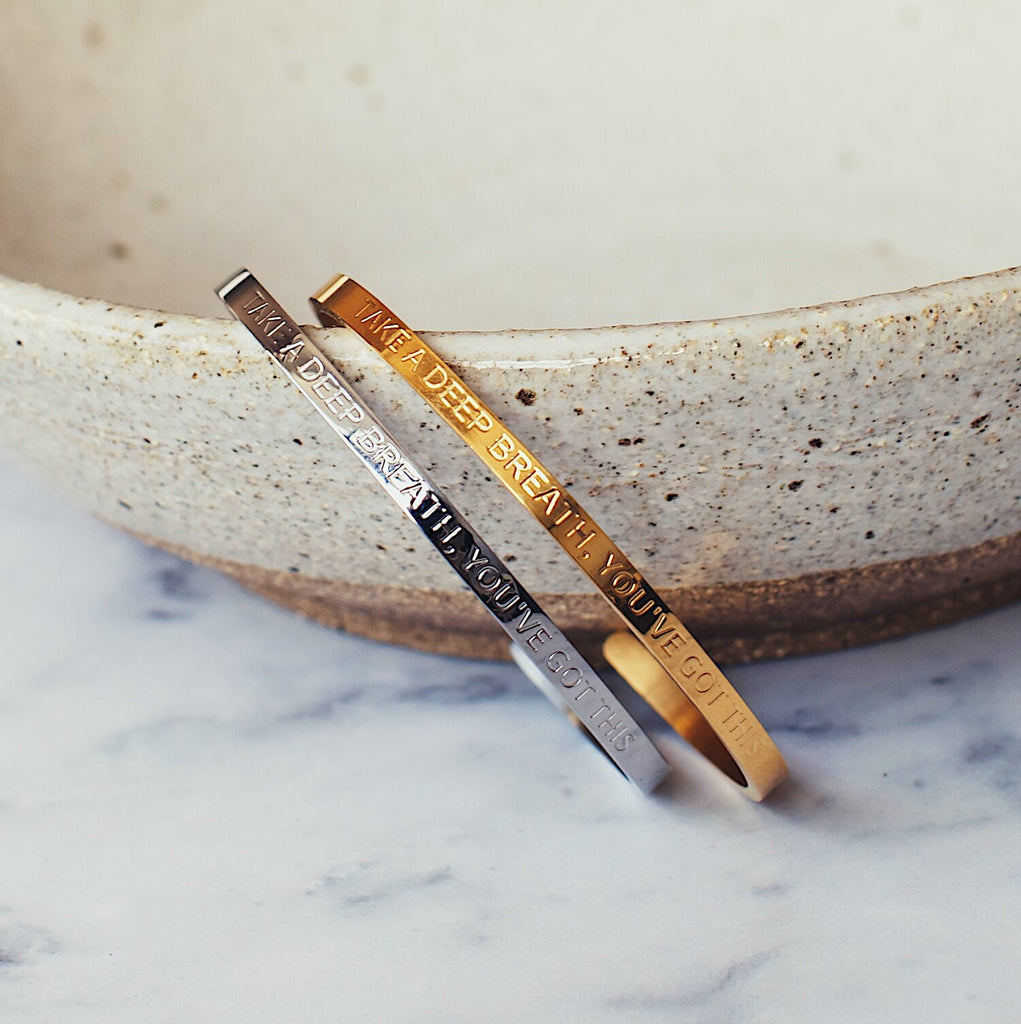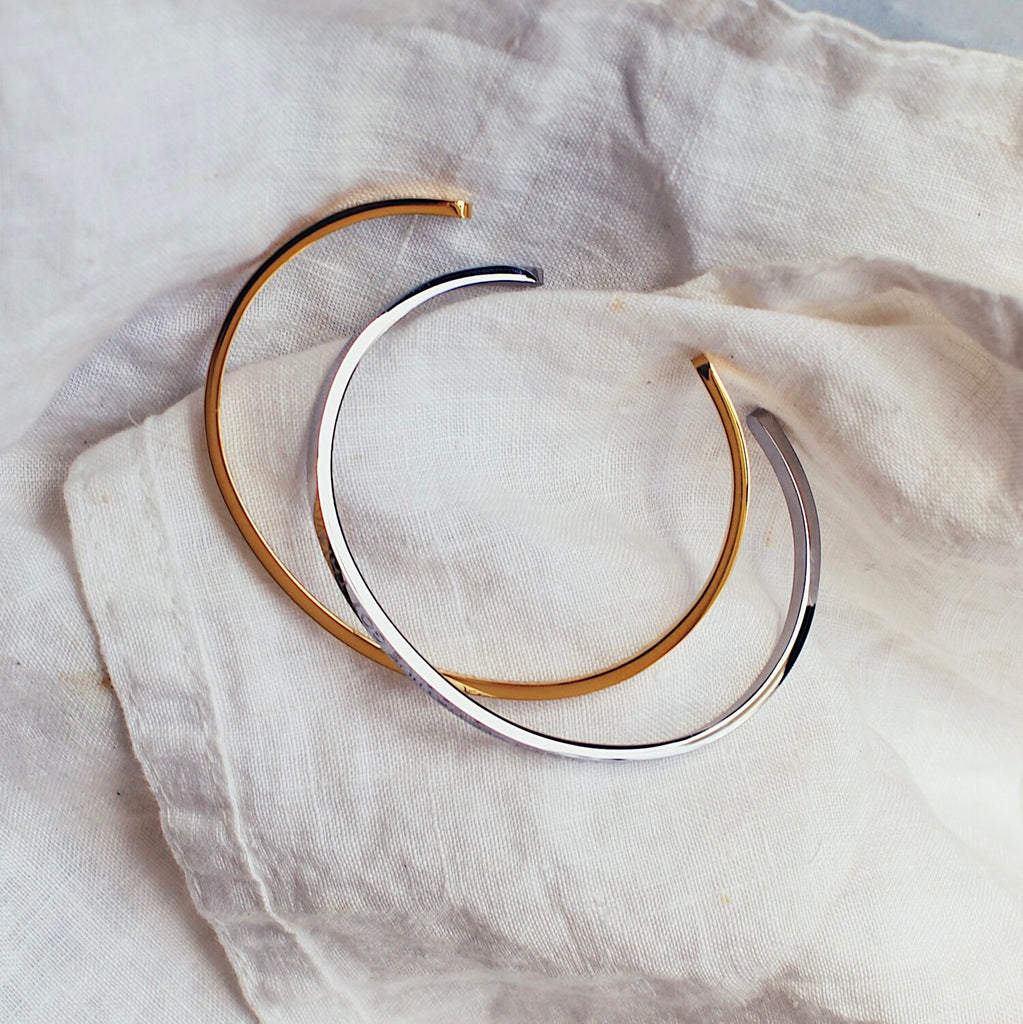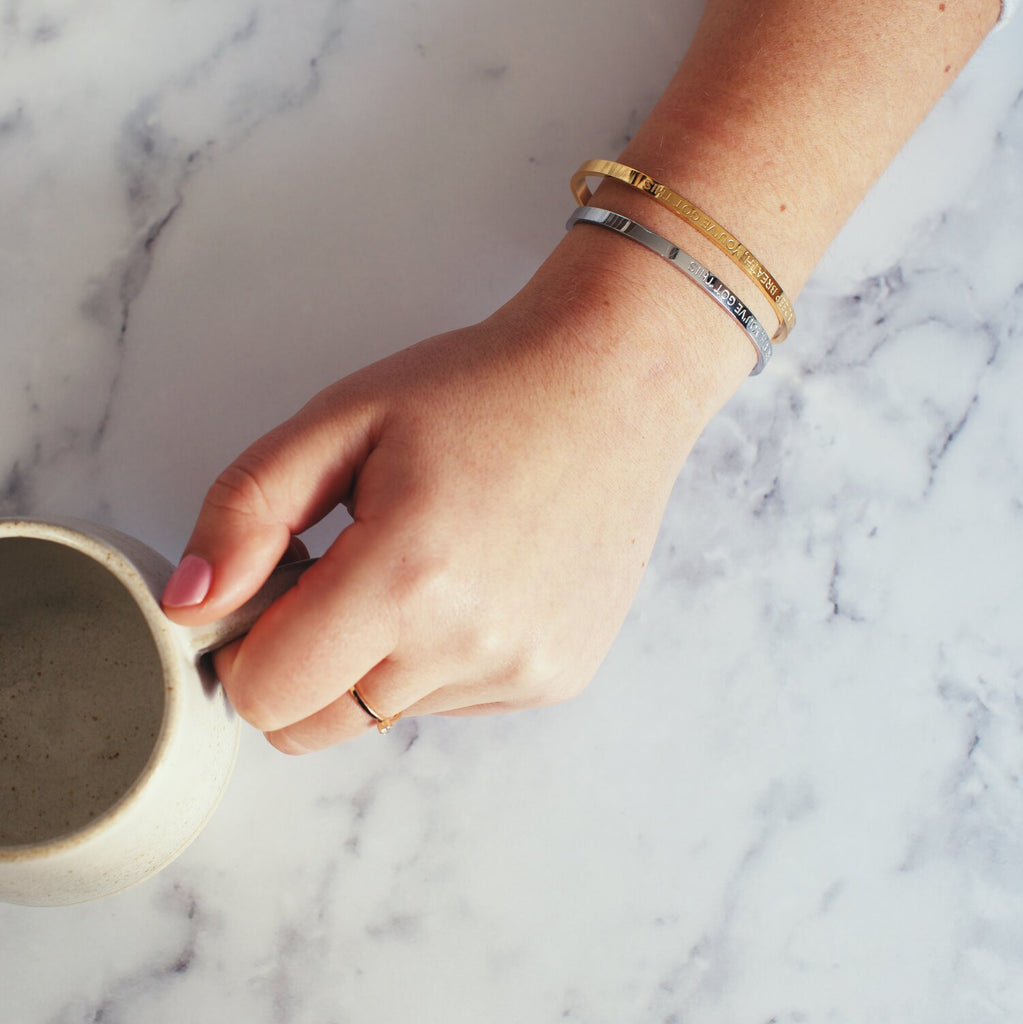 4 x 'YOU'VE GOT THIS' Motivational Cuff ($24.95 each)
Quote: "Take a deep breath, you've got this"
Inside text: "love alyce alexandra xo"
why we ♥ it: 
How many times do we doubt ourselves? How many times do we think we aren't capable? Well here's your 24/7 reminder that you need to take a deep breath and know that you've got this! And what better reminder than with something pretty and dazzling? Wear this stunning high-quality stainless steel 18k gold-plated (gold option) cuff as a reminder of your competency, your value, your groundedness. Also makes the perfect gift to someone who could use this special reminder as well (because let's face it, we all need a reminder every now and then!). 
Limited edition and custom-designed just for the alyce alexandra community - this is the ONLY place you'll find these beautiful cuffs! And only while stocks last.
bragging rights: 
• Unisex cuff design - suitable for EVERYONE!
• One size fits all - stretch the opening to make it bigger or squeeze together to make it smaller. Simple as that, no stressing about size (if only clothes shopping was that easy!)
• Velvet pouch - Each cuff comes in it's own velvet pouch perfect for storing jewelry when traveling, keeping little bits and pieces together in the handbag or using as a gift bag. 
• Made from high-quality 304-grade stainless steel.
• Gold option plated with 18k gold.
• With you right as you step into an important meeting, when you feel out of your depth, when you feel awkward in social situations, or when you're halfway through a run and you want to give up! Look down at your wrist, take a deep breath, and know you've totally got this.
specifics: 
• Available in gold, rose gold or silver.
• Each cuff includes black velvet pouch.
• 4mm width, 61mm internal diameter, 30mm opening, 2mm thickness.
Designed with love here in Australia by Alyce, Loryn and Ellen xx