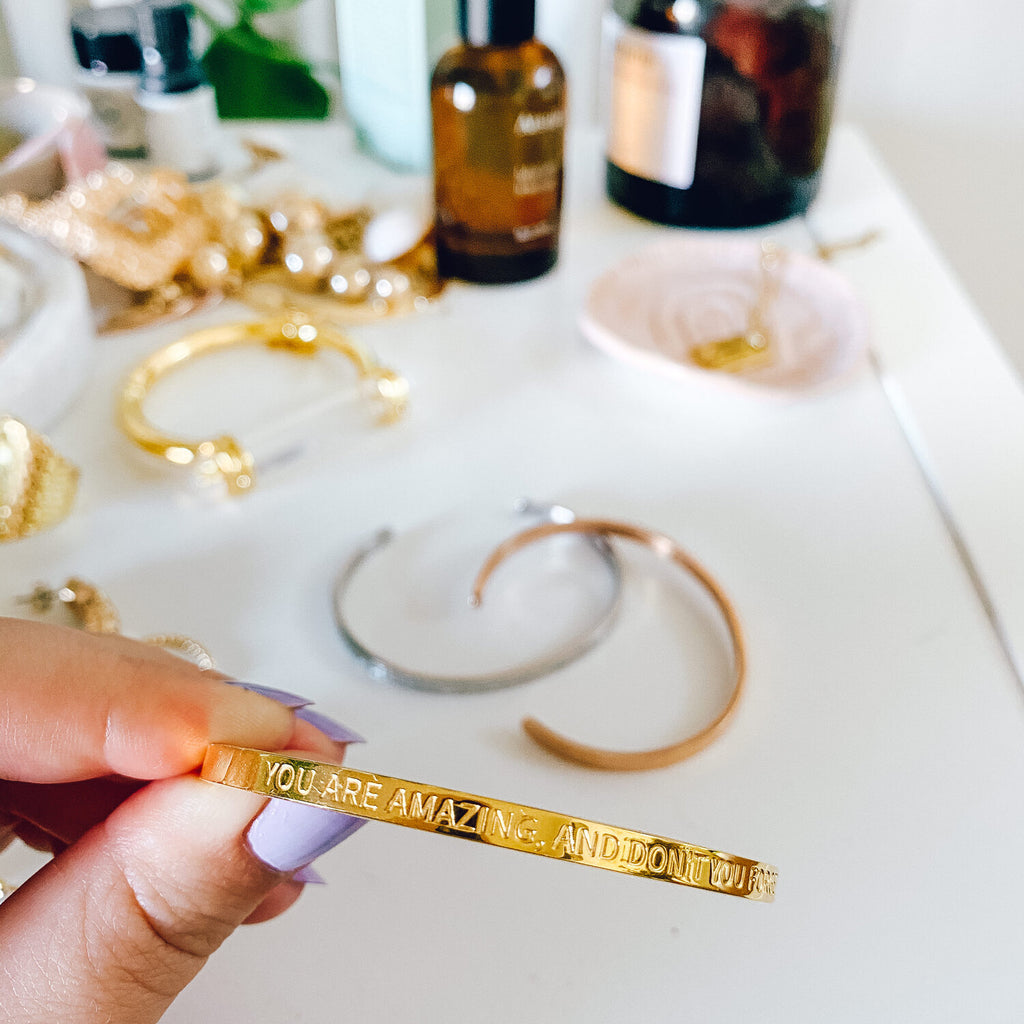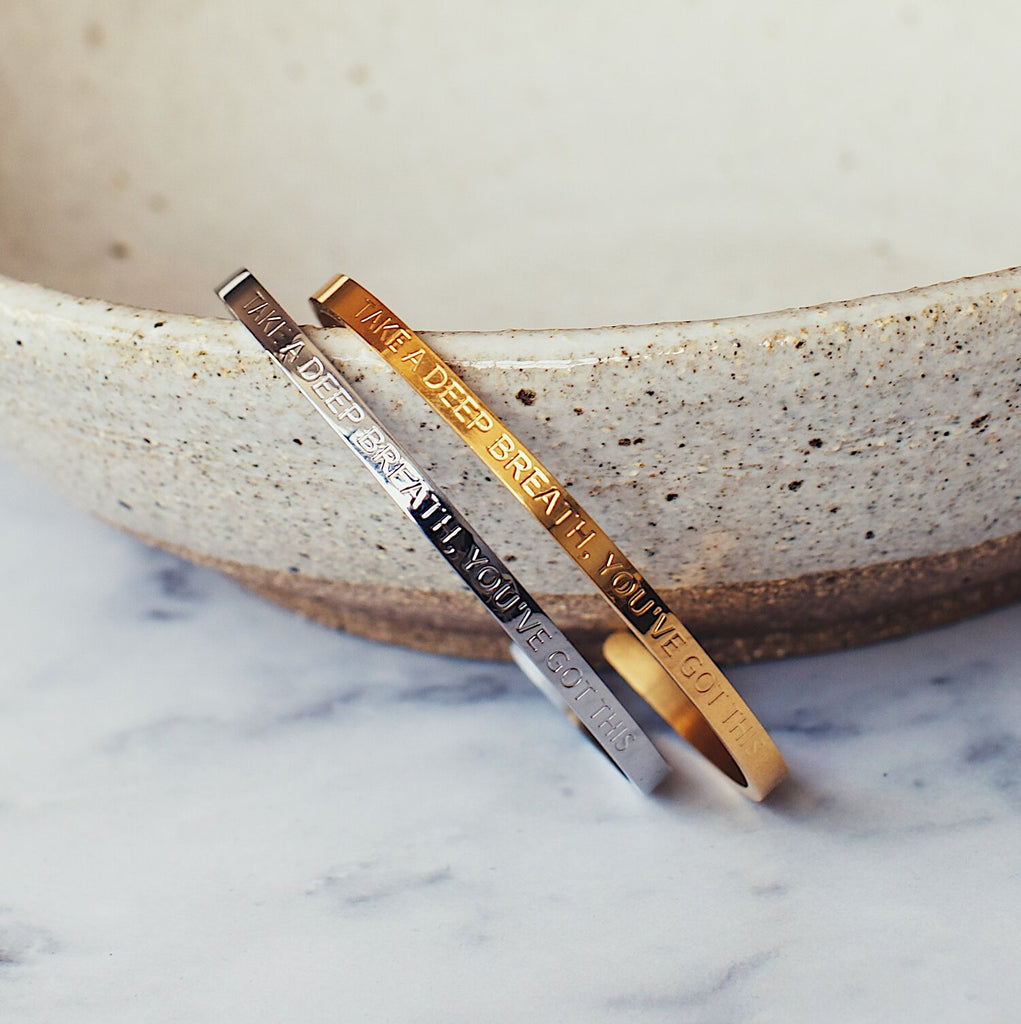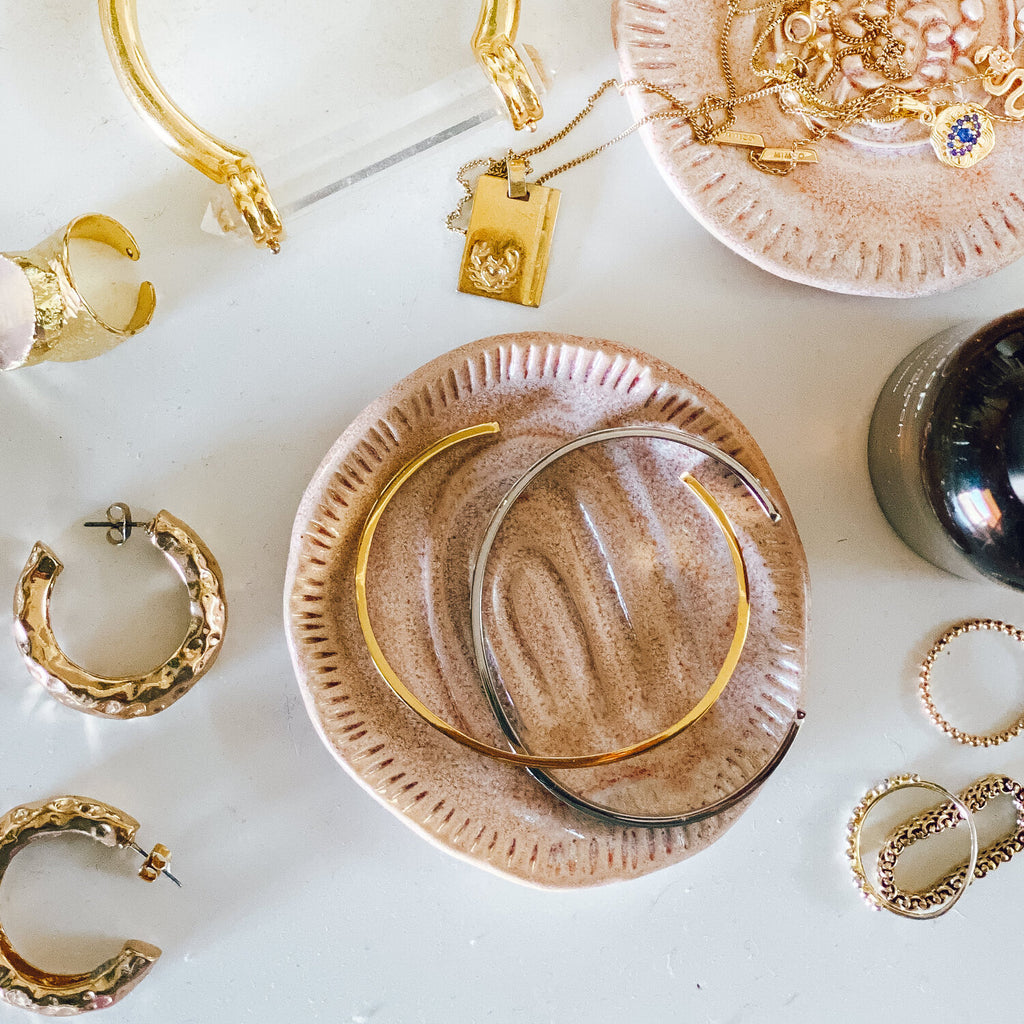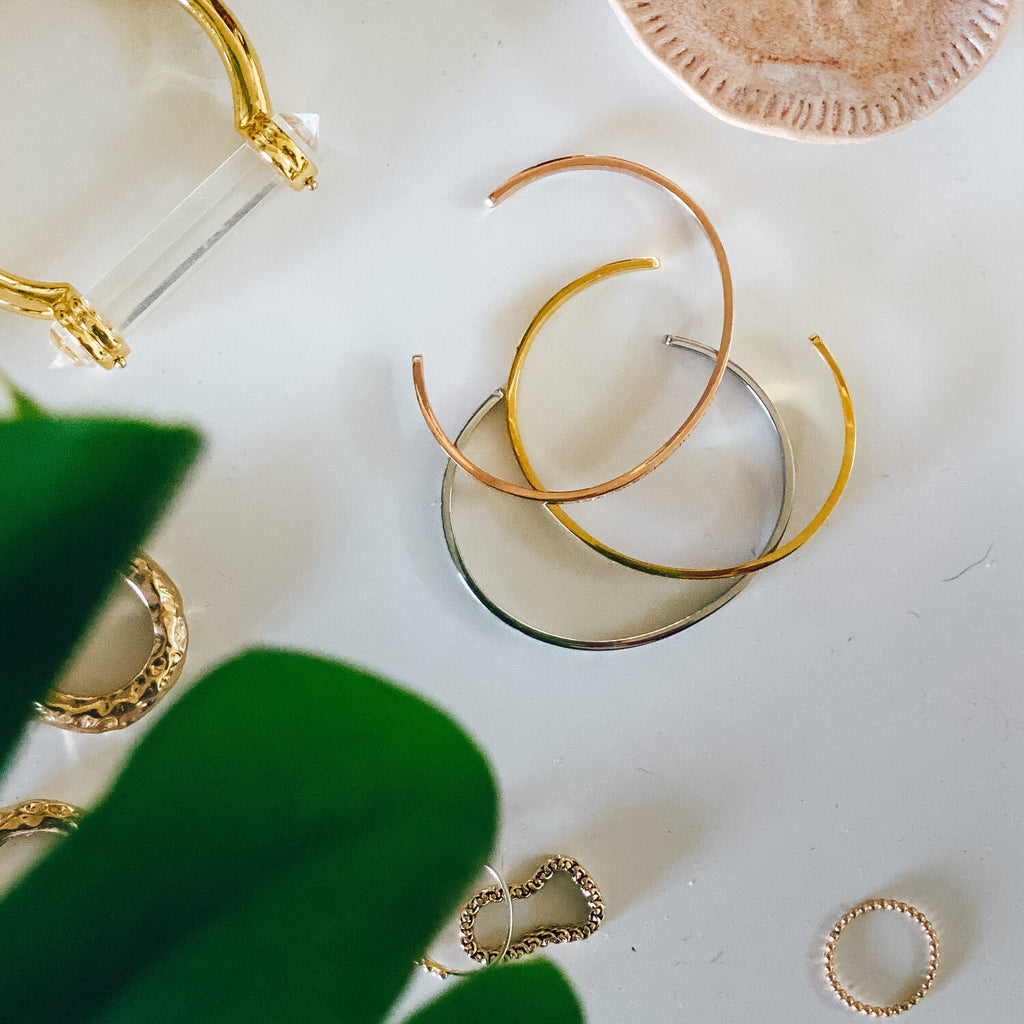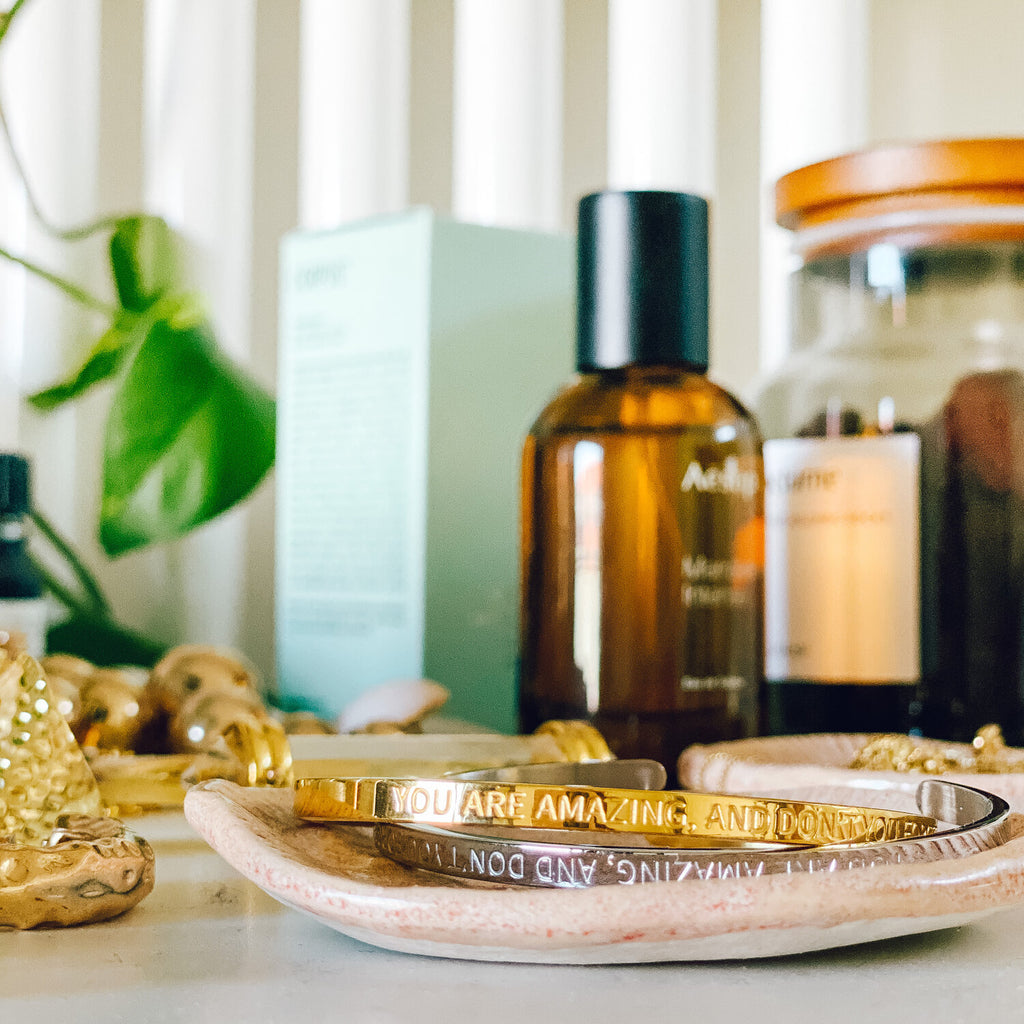 4 x 'YOU ARE AMAZING' Motivational Cuff ($24.95 each)
Outside quote: "You are amazing, and don't you forget it"
Inside text: "love alyce alexandra xo"
why we ♥ it: 
How many times does our negative self-talk take over? How often are we our own harshest critic? Well here's your 24/7 reminder that YOU ARE AMAZING! And don't you forget it. Right in this moment, just as you are, and just as you aren't. Send that little voice in your head packing. And what better reminder than with something pretty and dazzling? Wear this stunning high-quality stainless steel 18k gold-plated (gold and rose gold option) cuff as a reminder of your competency, your value, your groundedness. Also makes the perfect gift to someone YOU think is amazing, so they won't be able to forget it! Your children, your friends, you parents! Everyone needs more people boosting them up 💖
Limited edition and custom-designed just for the alyce alexandra community - this is the ONLY place you'll find these beautiful cuffs! And only while stocks last.
bragging rights: 
• Unisex cuff design - suitable for EVERYONE!
• One size fits all - stretch the opening to make it bigger or squeeze together to make it smaller. Simple as that, no stressing about size (if only clothes shopping was that easy!)
• Velvet pouch - Each cuff comes in it's own velvet pouch perfect for storing jewelry when traveling, keeping little bits and pieces together in the handbag or using as a gift bag. 
• Made from high-quality 304-grade stainless steel.
• Gold and rose gold option plated with 18k gold.
• With you right as you step into an important meeting, when you feel out of your depth, when you feel awkward in social situations, or when you're halfway through a run and you want to give up! Look down at your wrist and remember YOU ARE AMAZING.
specifics: 
• Available in gold, rose gold and silver.
• Each cuff includes black velvet pouch.
• 4mm width, 61mm internal diameter, 30mm opening, 2mm thickness.
Designed with love here in Australia by Alyce, Loryn and Ellen xx