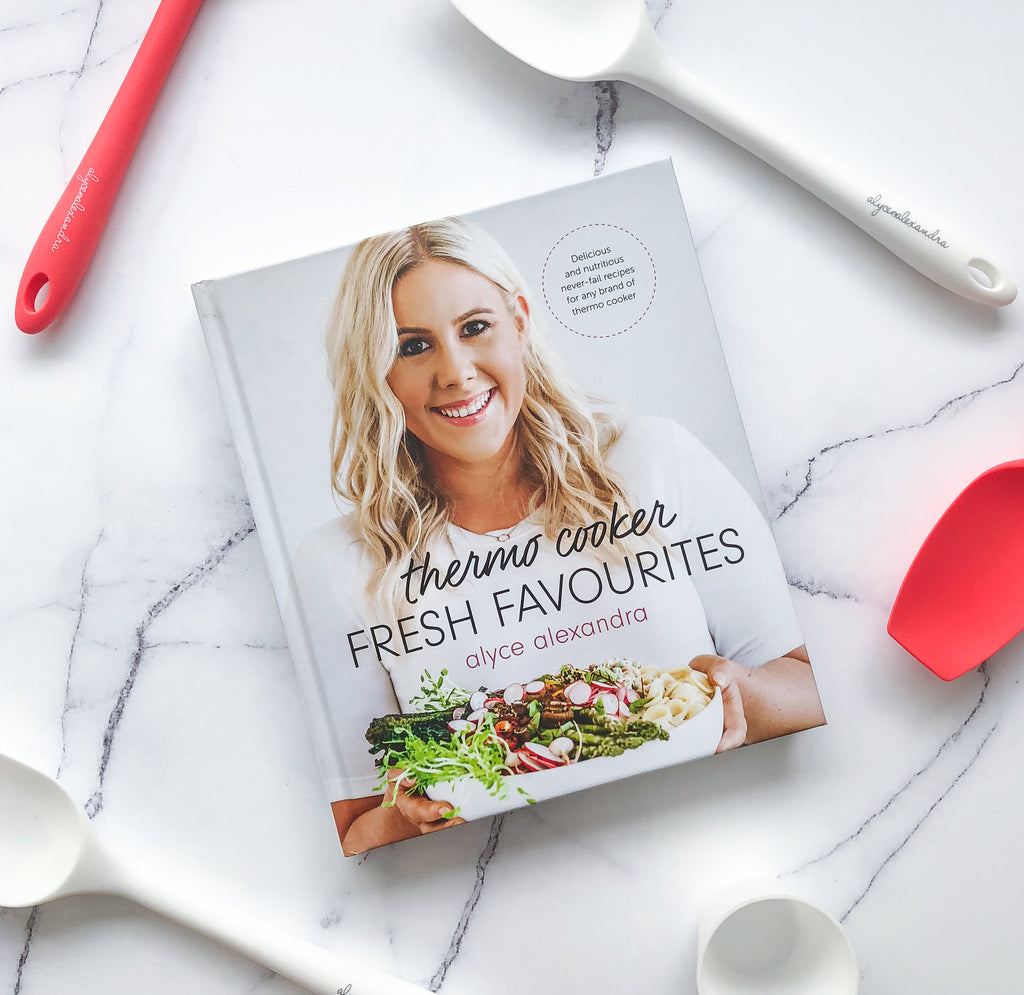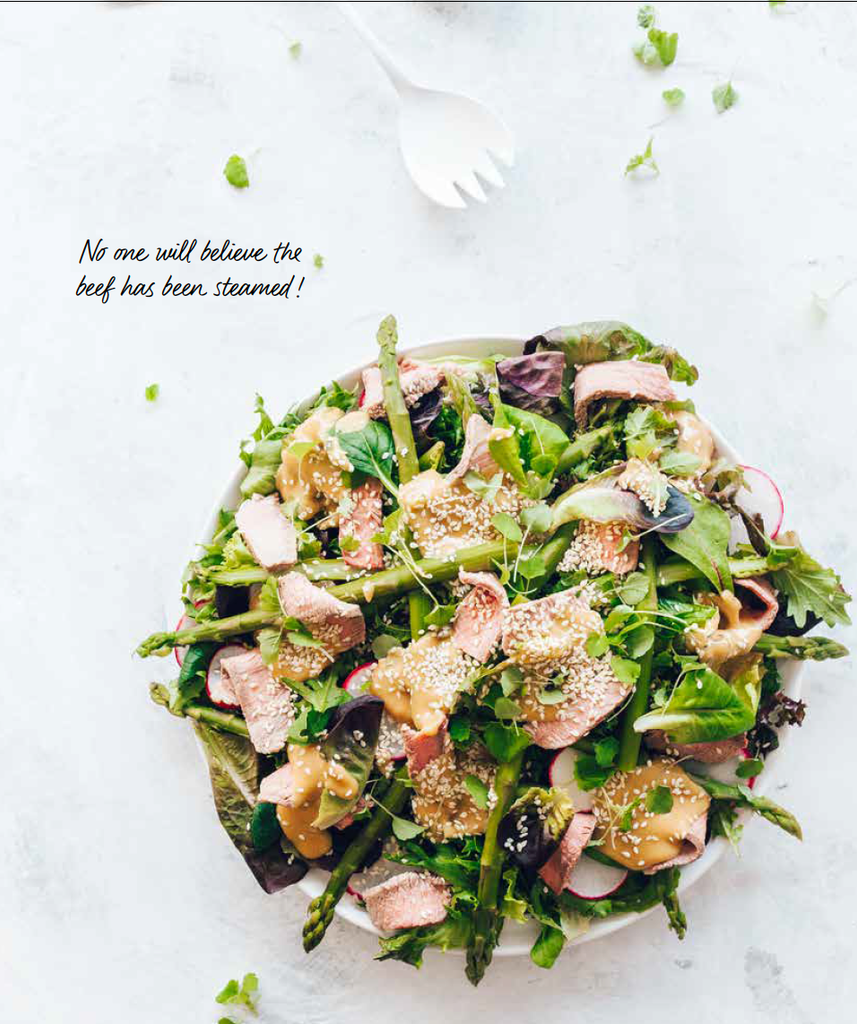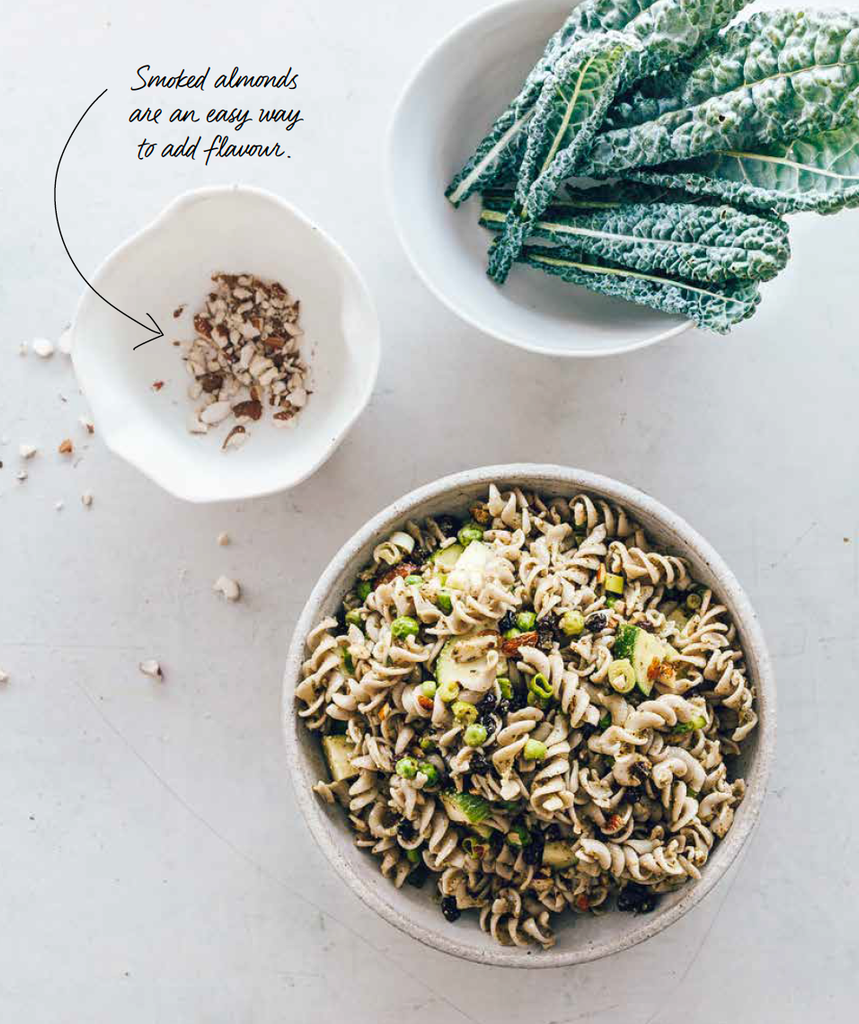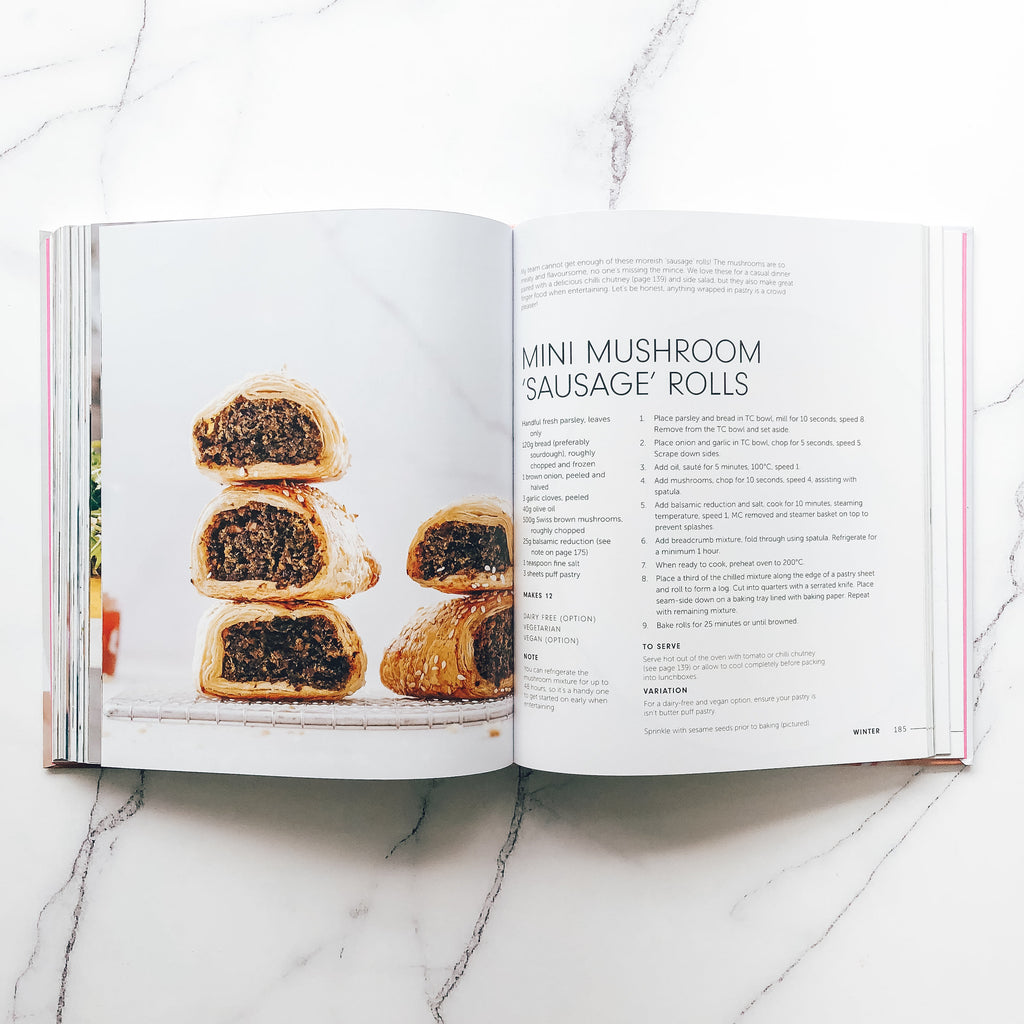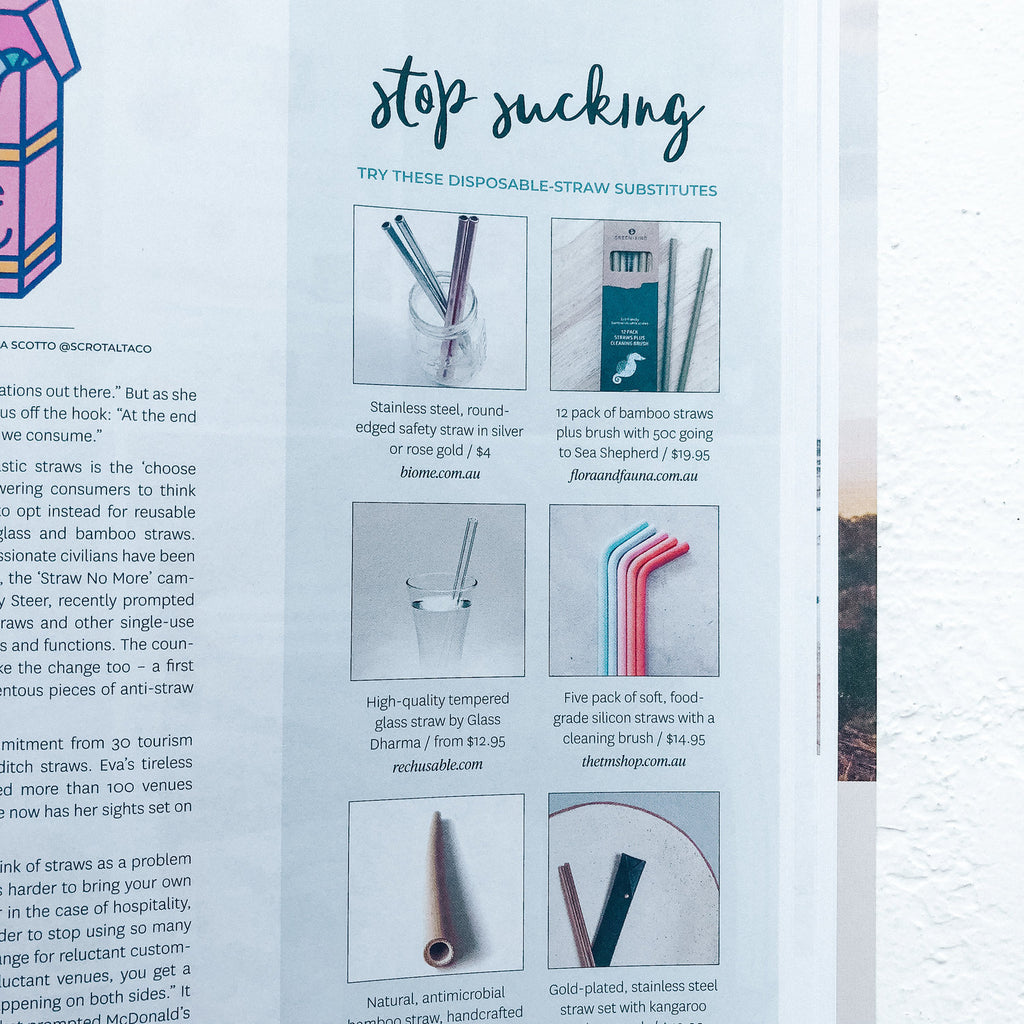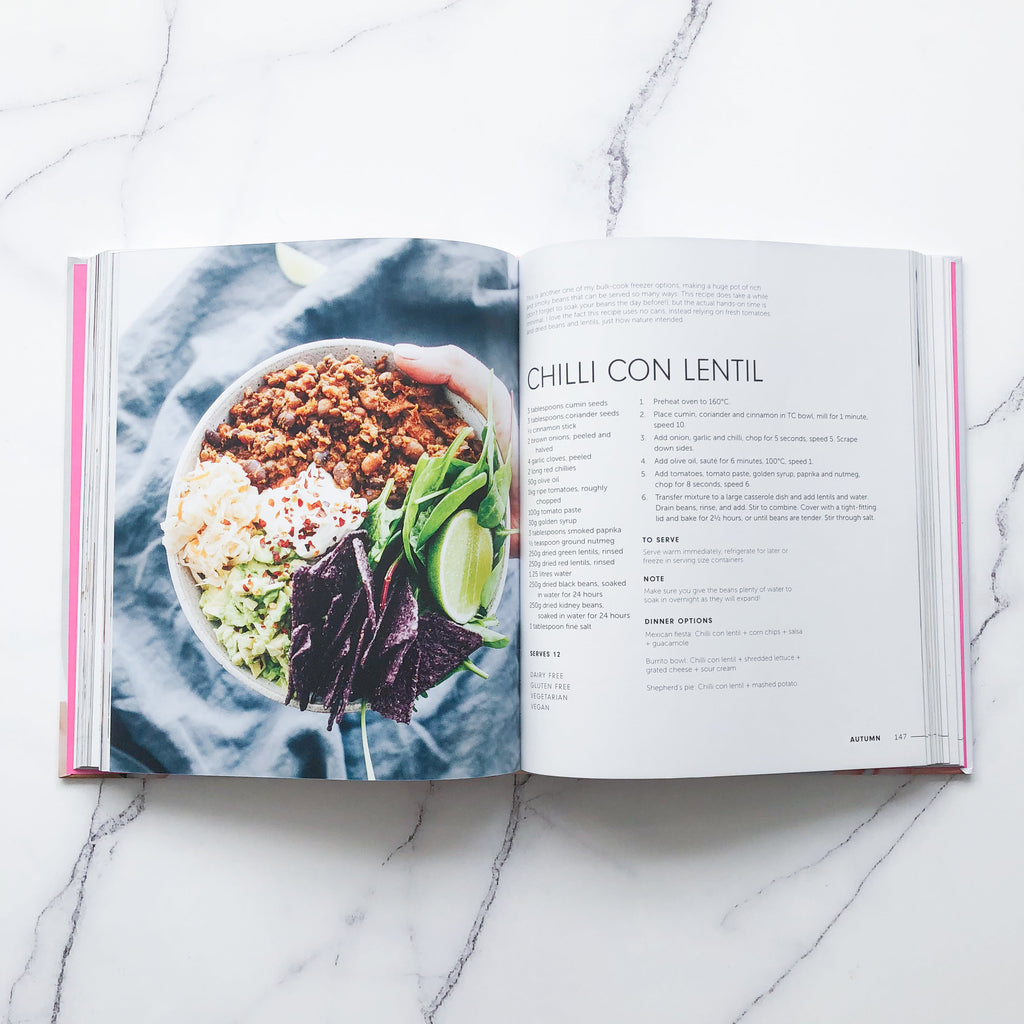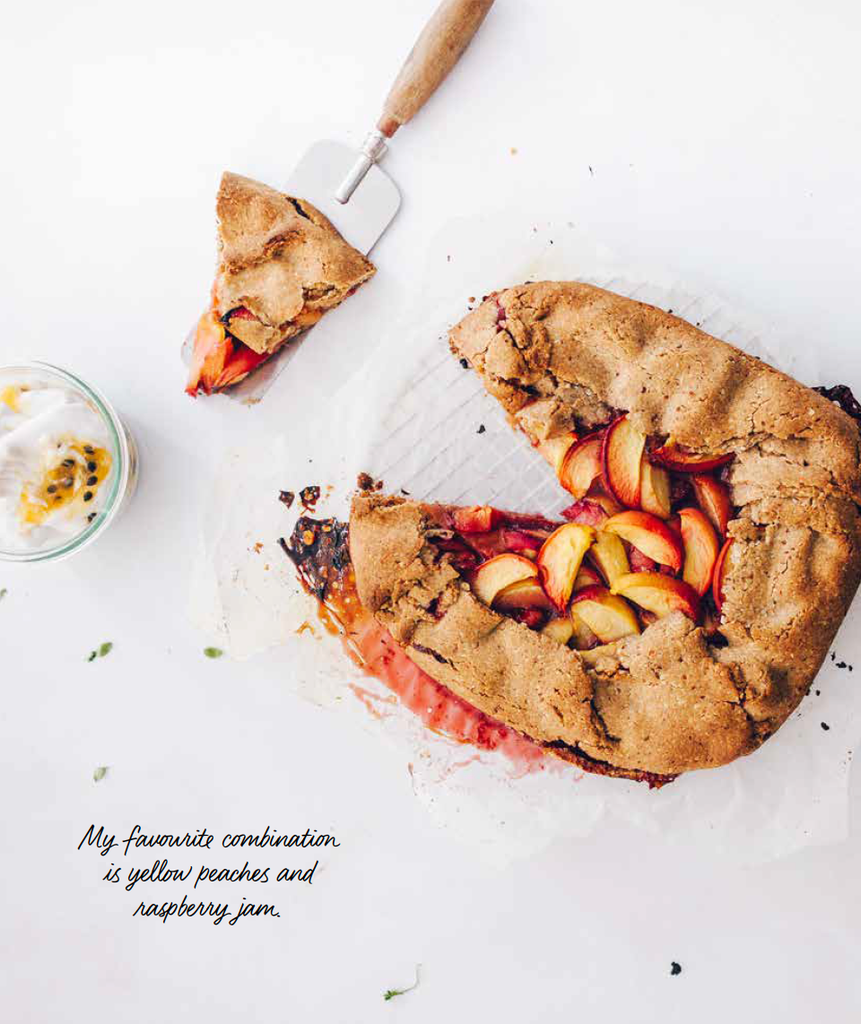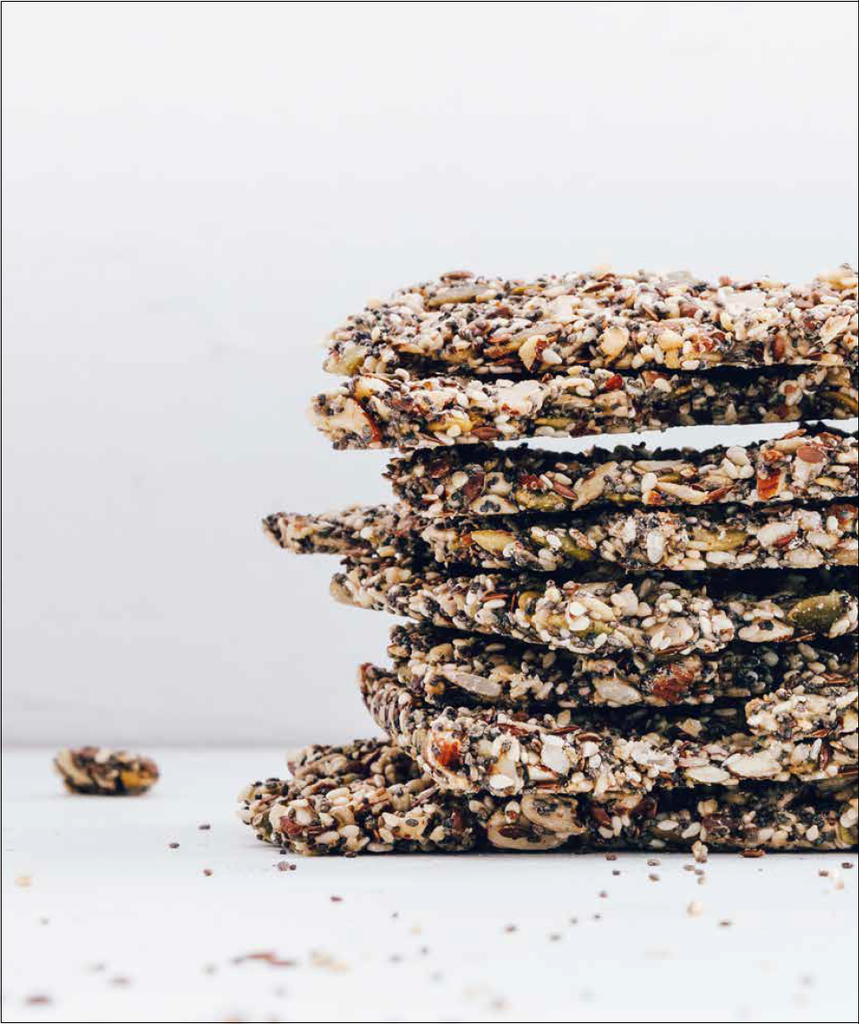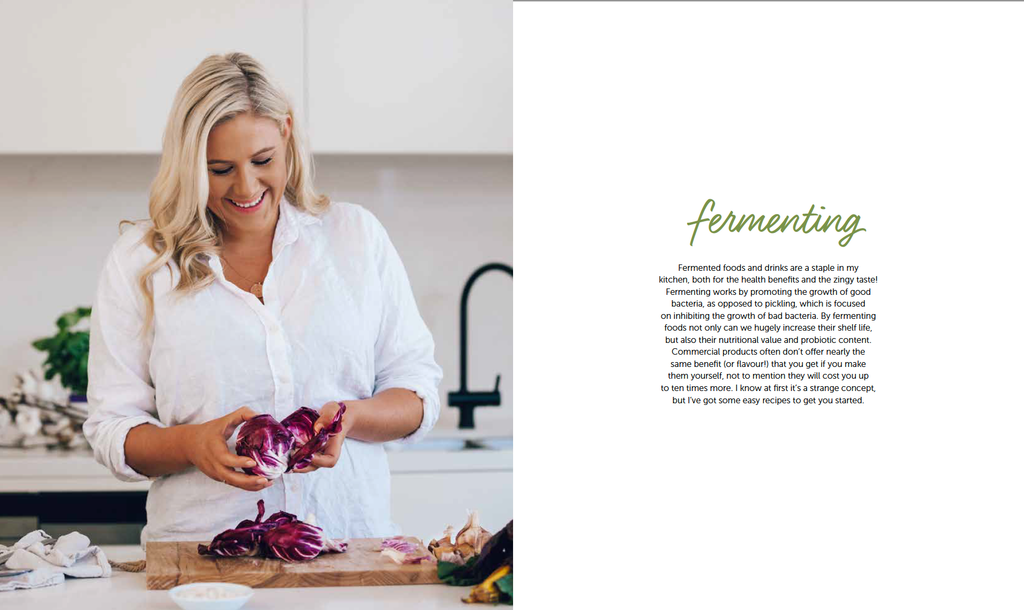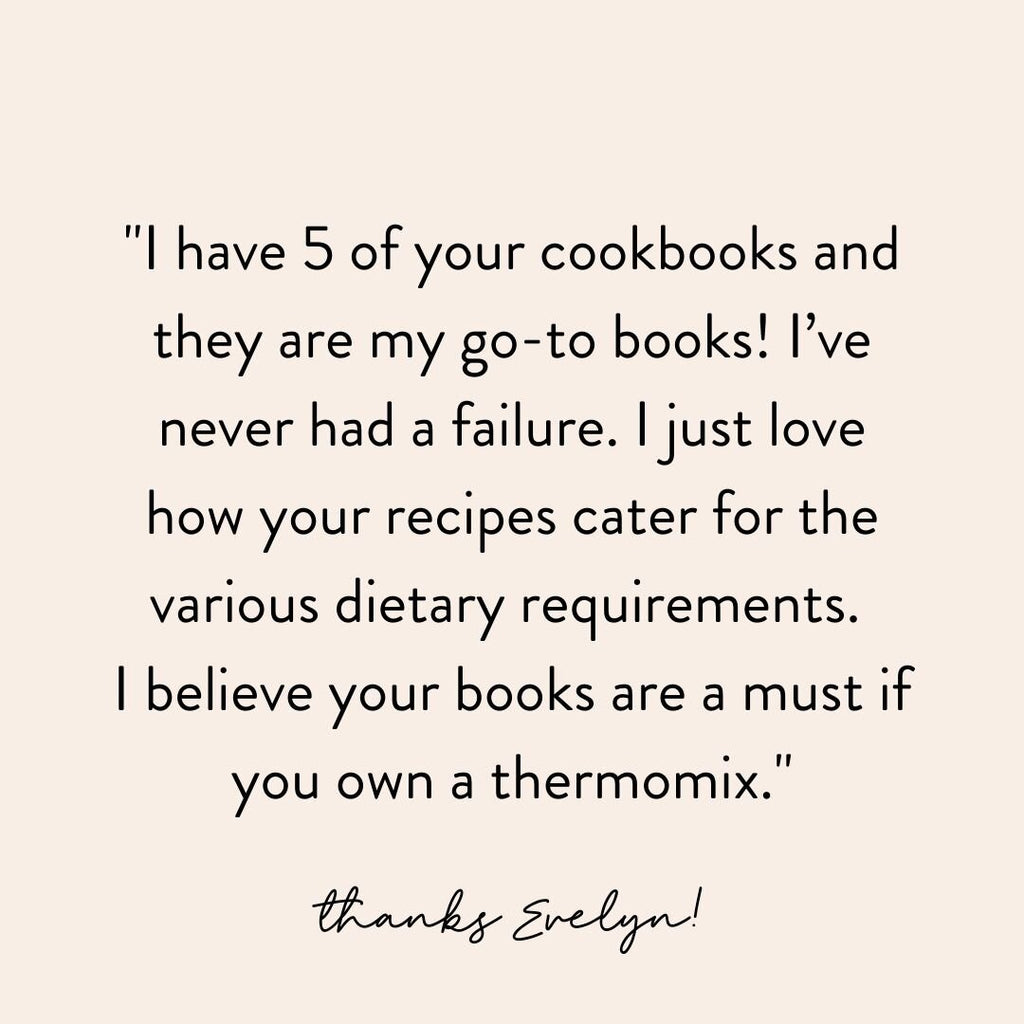 6 x Thermo Cooker Fresh Favourites ($20 each)
Suitable for TM31, TM5, TM6 and other brands of thermo cookers
why we ♥ it:
This is our LATEST cookbook for thermo cookers and thermomix, and we couldn't be more thrilled with it!
Alyce Alexandra, Australia's thermo-cooking queen, shares with you her fresh favourites – real-food recipes celebrating seasonal produce, made doable and delicious in any brand of thermo cooker.
These recipes are all about fresh, but also all about flavour! There are tasty pizzas, curries, cakes, soups, salads, breads, drinks and more, all with fresh twists and all sure to satisfy. And with freezer-friendly meals, fermenting and preserving recipes and ways to use up leftovers, you'll be eating better, saving money, wasting less food and doing your bit for the environment with these quick and fuss-free recipes.
Let Alyce show you how to get the most out of your thermo cooker, using it to cook tasty and nutritious fresh food for you and your family.
bragging rights:
• A focus on real-food ingredients, you can feel good knowing exactly what your family is eating
• No jars of pasta sauce, cans of soup or microwave required, and no ridiculous clean up either. Just quality ingredients, brought together by the magic of the thermo cooker
• Full colour photograph with every single recipe
• Easy-to-follow formatting and symbols for smooth sailing in the kitchen
• Variations to suit vegan, vegetarian, dairy free, gluten free and refined-sugar free diets
• Majority of recipes can be completed start to finish in less than 30 minutes
• Huge variety of recipes to suit every single day, from extravagant entertaining to quick weeknight meals
• Preserving recipes to make the most of seasonal produce and garden gluts
• Freezer friendly recipes to help you meal prep and always have some delicious and nutritious on hand
• Fermenting recipes to boost your gut health
• Recipe 'guides' showing you how to turn whatever ingredients you have on hand into a delicious and nutritious meal (including using up those wilting veggies!)
highlight recipes:
• One-bowl tomato spaghetti (cooked entirely in the TC bowl, even the pasta!)
• Fruit jellies (great for gut health!)
• Turmeric elixir (made with fresh turmeric and ginger, and you don't even need to peel it!)
• Probiotic lemonade (bubbly, delicious, and good for you)
• Tomato passata (the flavour is amazing – you'll never buy jars again!)
• 'Canned' beetroot (without the waste and chemicals!)
• Vegetable bolognaise (vegan and choc-full of veggies, but anyone would think it was meat!)
• Potato gnocchi (made entirely in the thermie – no stove required)
• Rye fruit bread (100% rye and choc-full of delicious fruit)
• Foolproof olive bread (fresh bread from scratch, no need to knead, shape or even touch the dough!)
• Super-thick yogurt (no milk powder required!)
• Egg-free aioli (egg free, dairy free, vegan, thick and delicious)
specifics:
• 93 recipes, each with photograph
• 262 full colour pages
• Soft cover 
• Suitable for TM31, TM5, TM6 and other brands of thermo cookers