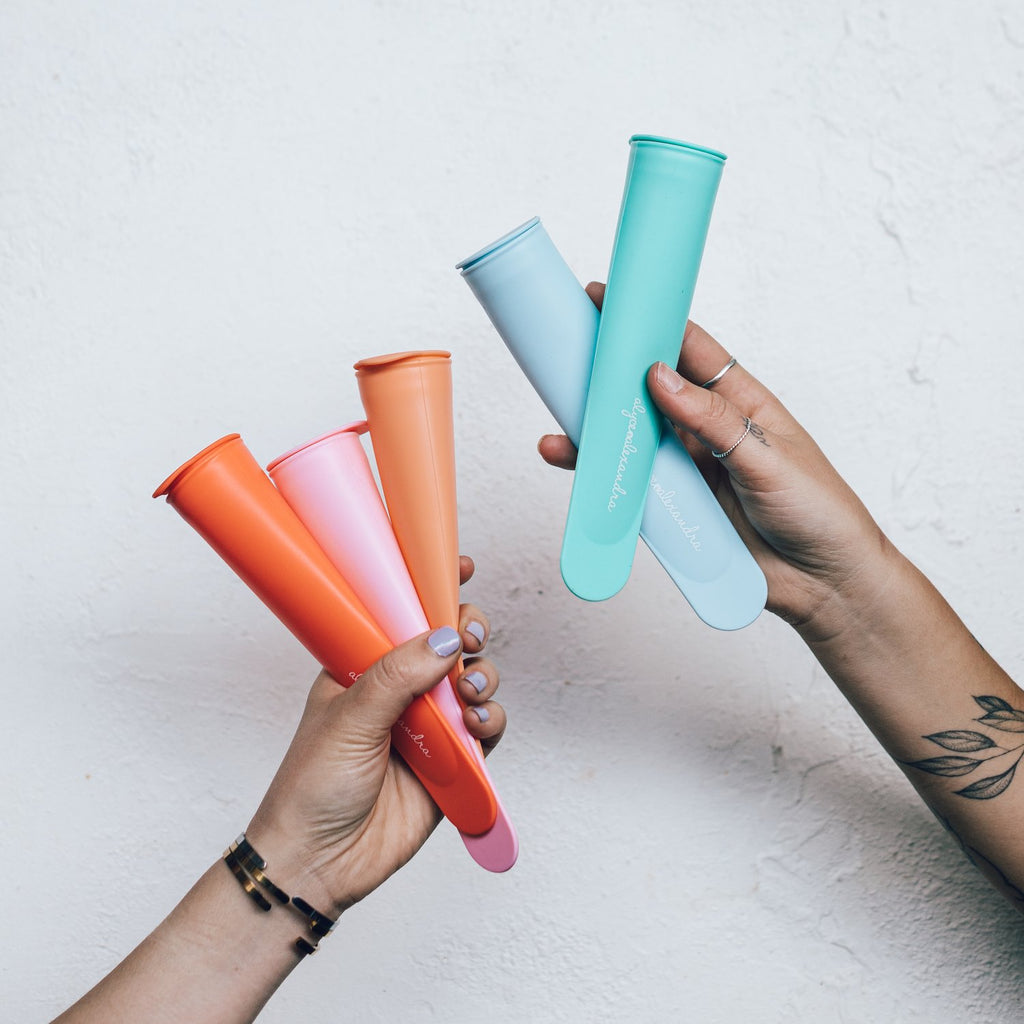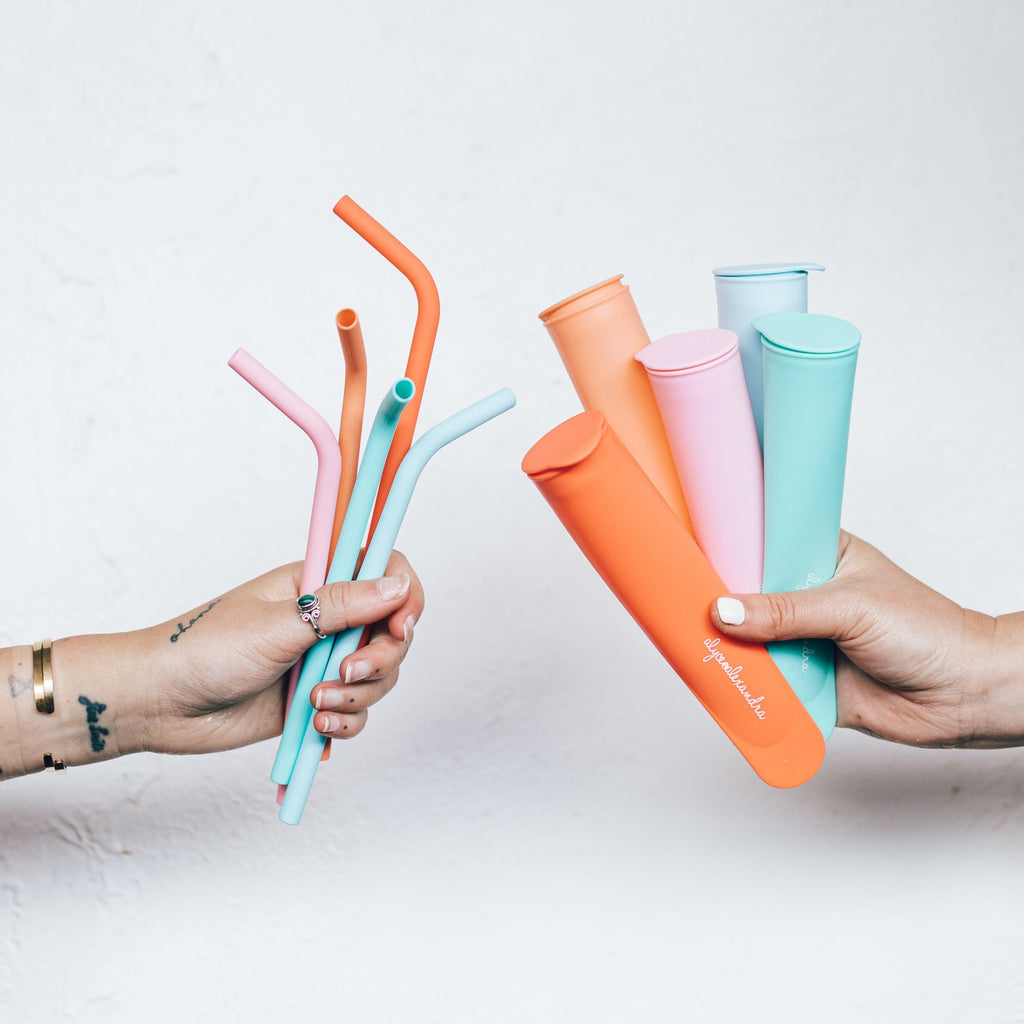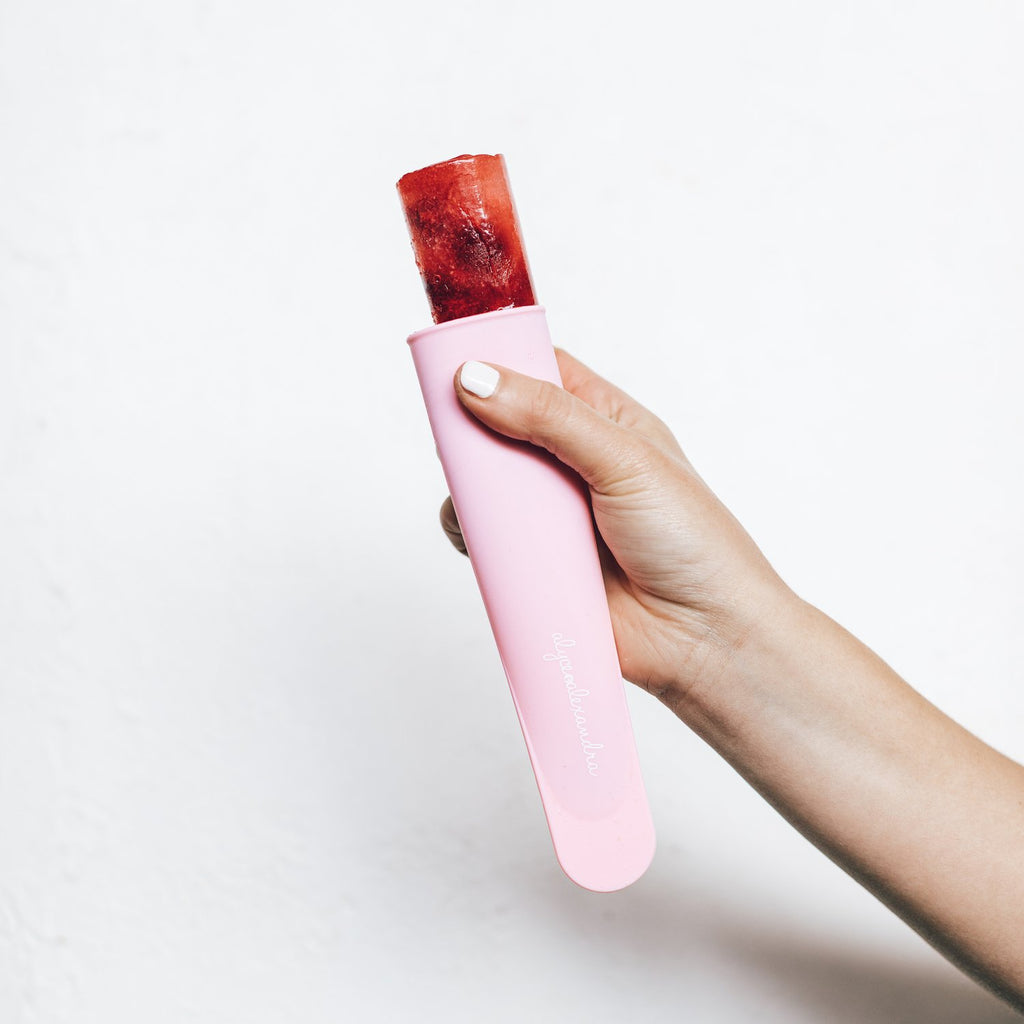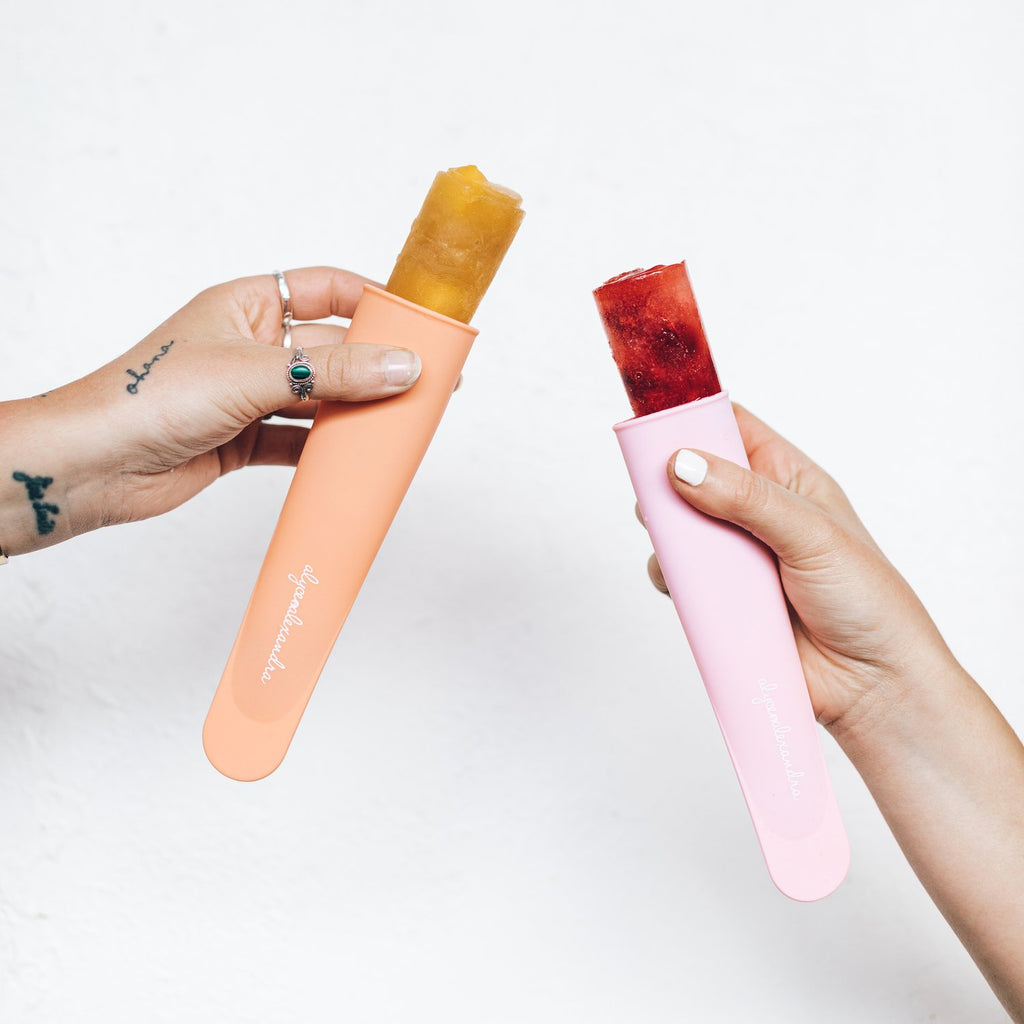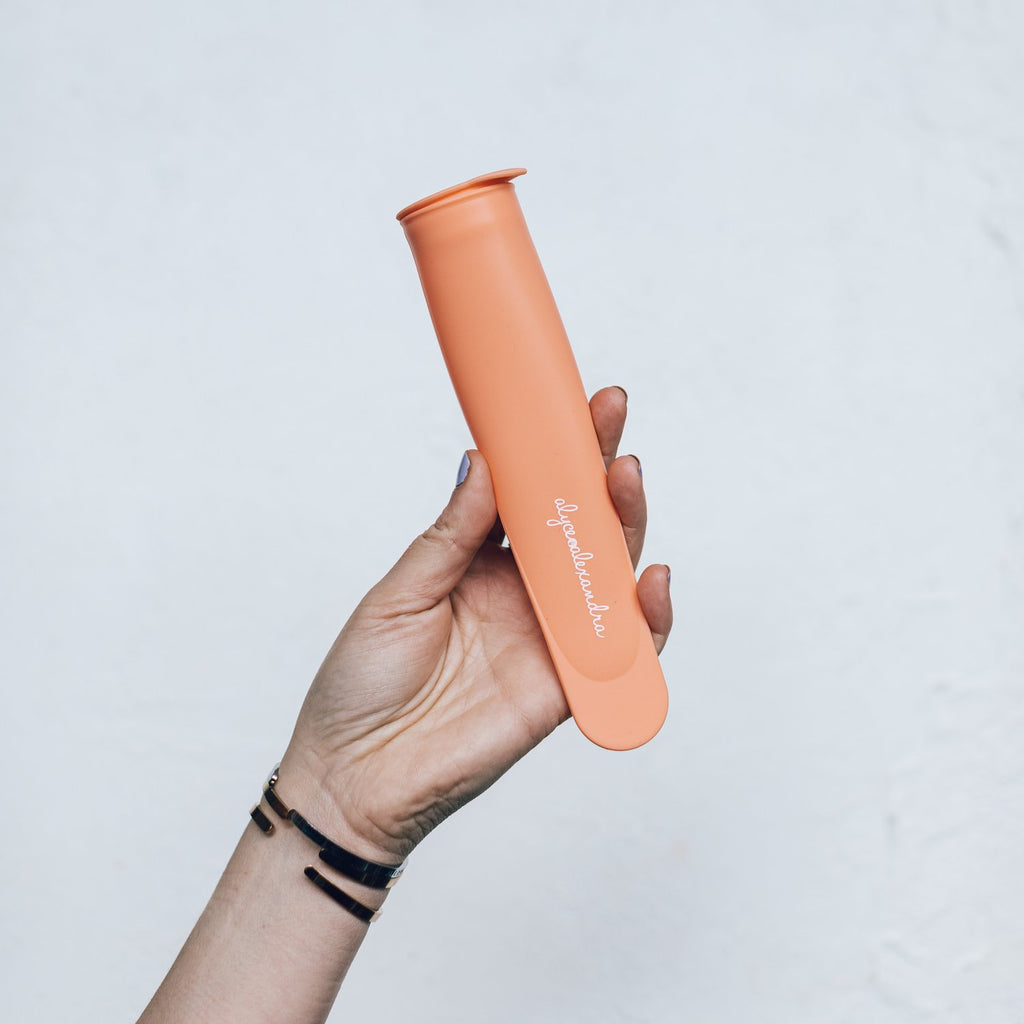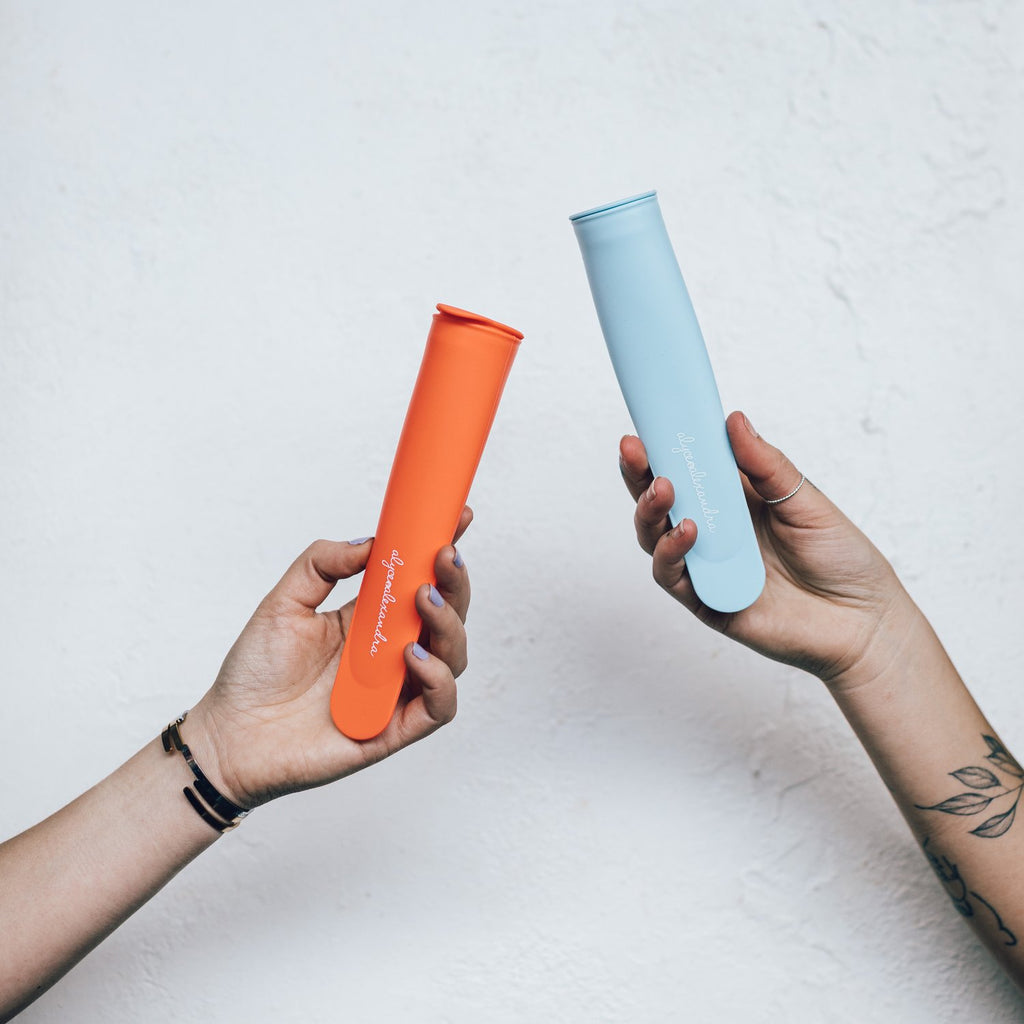 SILICONE PUSH UP ICE CREAM MOULDS (SET OF 5) x 6 PACK ($12.95 each)
why we ♥ them:
Making healthy homemade frozen treats couldn't be easier with our push up moulds! While we're a little obsessed with our ice-cream-on-a-stick moulds, when it comes to little ones and keeping mess managed there really isn't an easier option than these push up moulds. Simply pour in fruit juice, fruit puree, chopped fruit, yoghurt, leftover smoothies, ice cream mixture… whatever takes your fancy. Blend in healthy ingredients like avocado, chia seeds or veggies - they'll go completely unnoticed! Pop the airtight lids on and place in the freezer - they can be laid on their side no problems, no leakage. To serve, remove the lid, warm up the moulds for a few seconds under warm water then squeeze and pop up. It's as easy as that! There's no stickiness and no drips; if your sweet treat melts faster than you're eating it, all is collected in the bottom of the mould ready to be slurped up at the end. Then pop them in the dishwasher for super easy clean up.
P.S. You can even fill with cocktails for cheeky adult refreshments, perfect for a hot summer's evening!
bragging rights:
• Mess free, drip free, stickiness free - perfect for little hands and for soothing teething toddlers
• Individual serves make life easy – great for kids, entertaining, portion control and minimal clean up
• Homemade is best – by making ice creams from scratch you know exactly what's in them, and exactly what's not
• Healthy frozen treats – simple apple juice or drinking yogurt can easily be turned into a refreshing sweet treat that's low on sugar, and you can include nourishing ingredients like avocadoes, veggies, chia seeds and superfood powders
• Waste less food - freeze leftover smoothies and milkshakes into treats for another day. You can even blend up leftover fruit salad and turn into a popsicle!
• 100% food grade silicone – BPA free, plastic free, no nasties leaching into your food
• Naturally non-stick for life – no non-stick coating needed that could potentially flake into your food
• -40C to 220C – from the deep freeze to oven is no problem for these durable moulds
• Flexible for ease of use – once your ice creams are ready you can simply squeeze to pop them up - whereas metal or plastic moulds can be too rigid for ease of use
• Super easy clean – non-stick and stain resistant, dishwasher safe
specifics:
• 5 push up moulds per set, one of each colour pictured (colours are the exact same as our set of five silicone straws!)
• 60ml each
• Each mould 20cm long
care information:
• Dishwasher safe

PACKAGING NOTE: We are committed to looking after the globe and the animals and humans that inhabit it. The average Australian sends 200kg of packaging waste to landfill every year – we want to change that, and are therefore phasing out all non-compostable packaging. This means that many of our products (including this one) will be sent to you 'nude', just as you see in the product images. We apologise if this causes any inconvenience – we are also partial to fancy packaging.