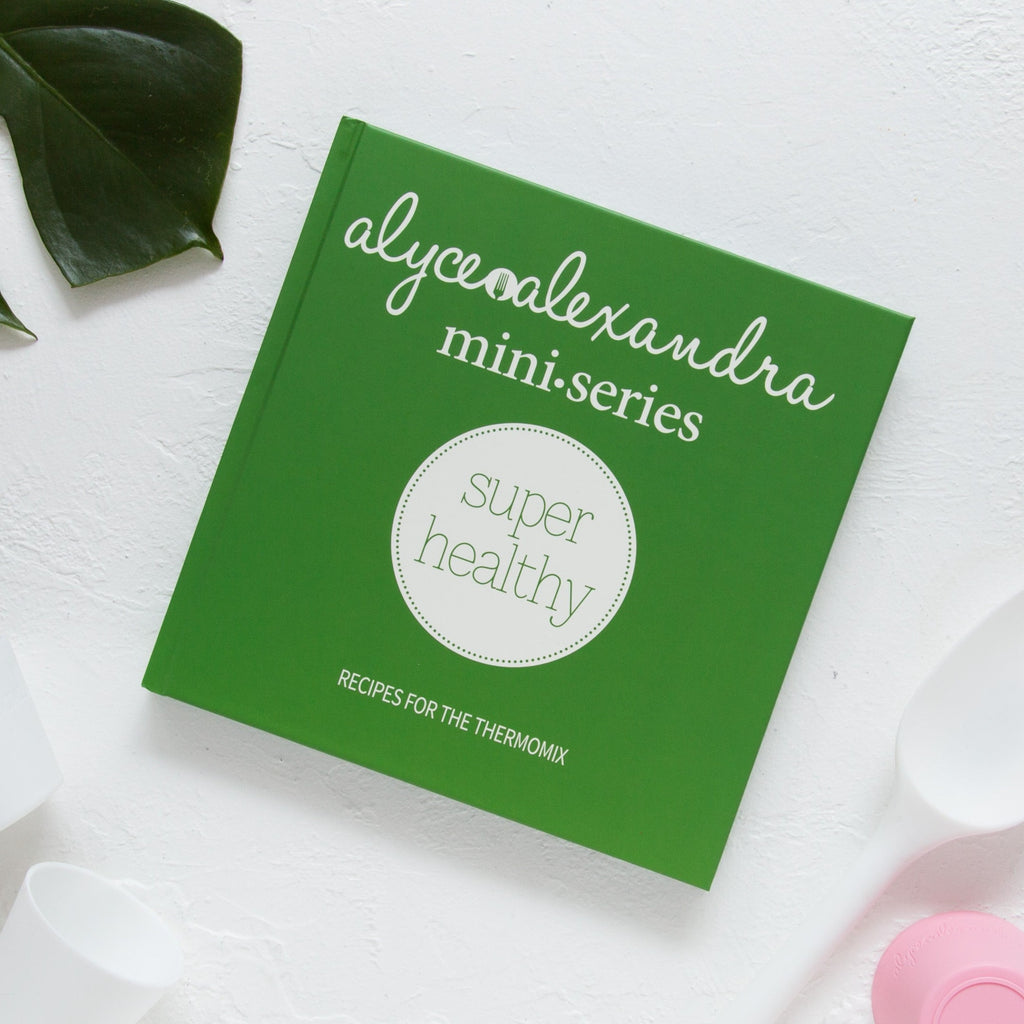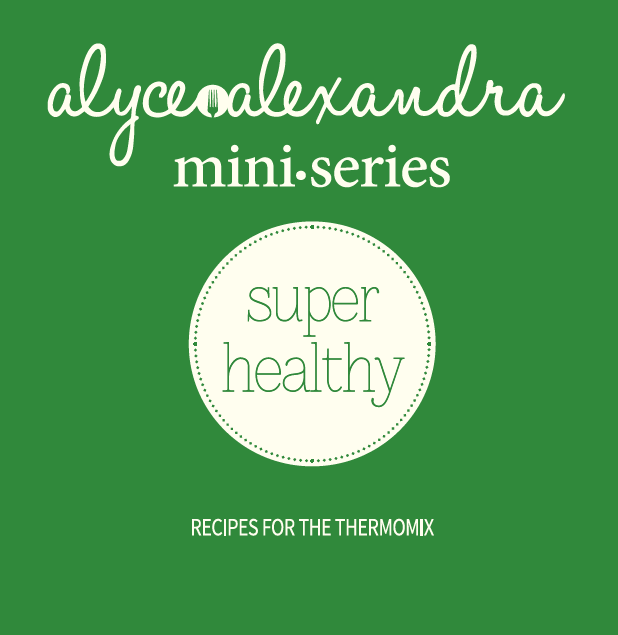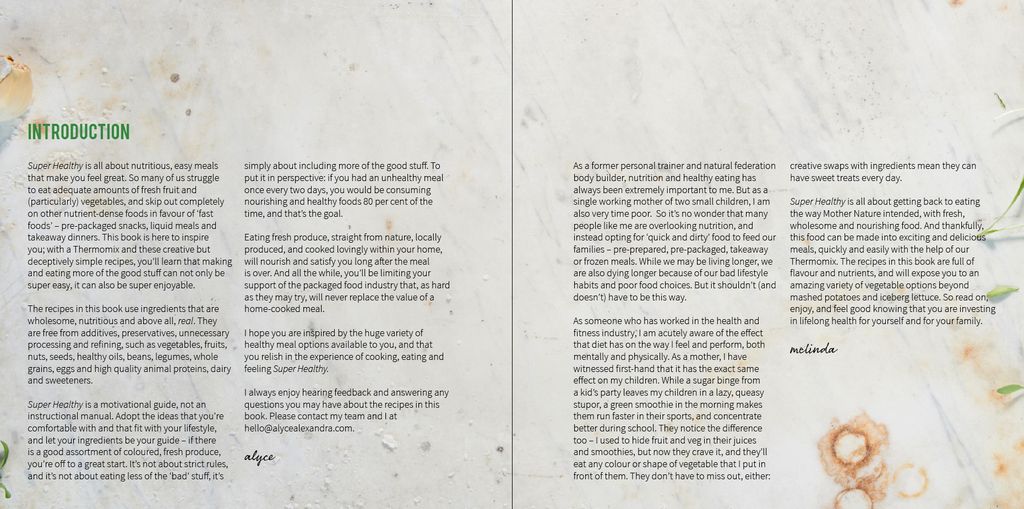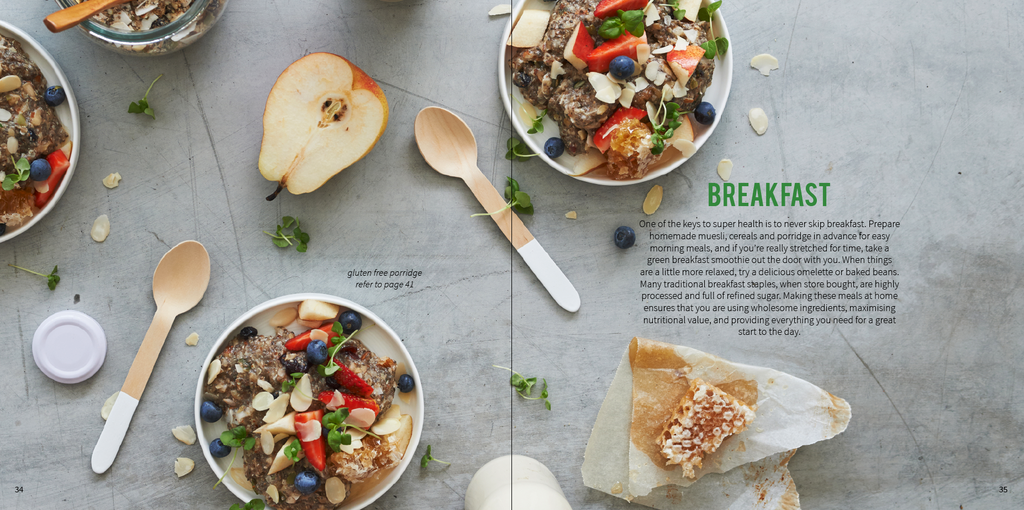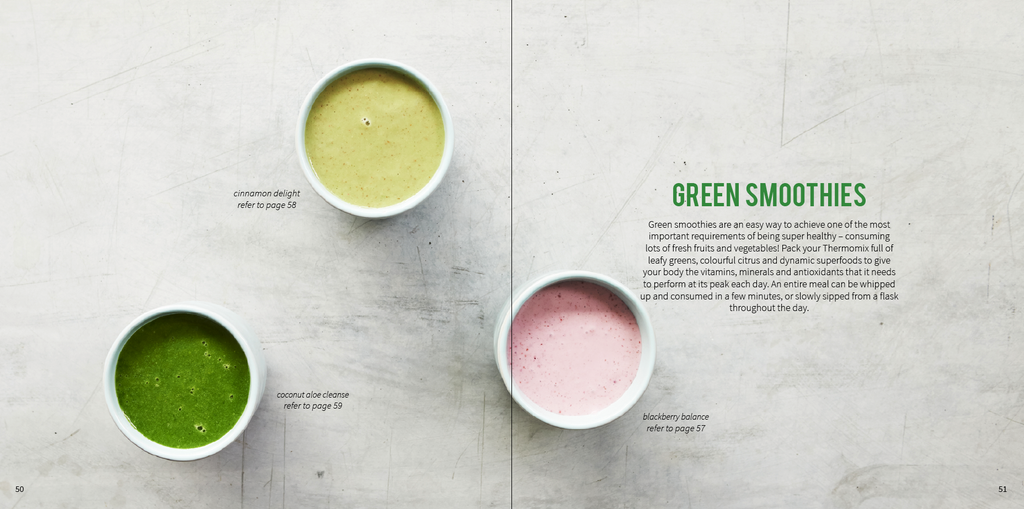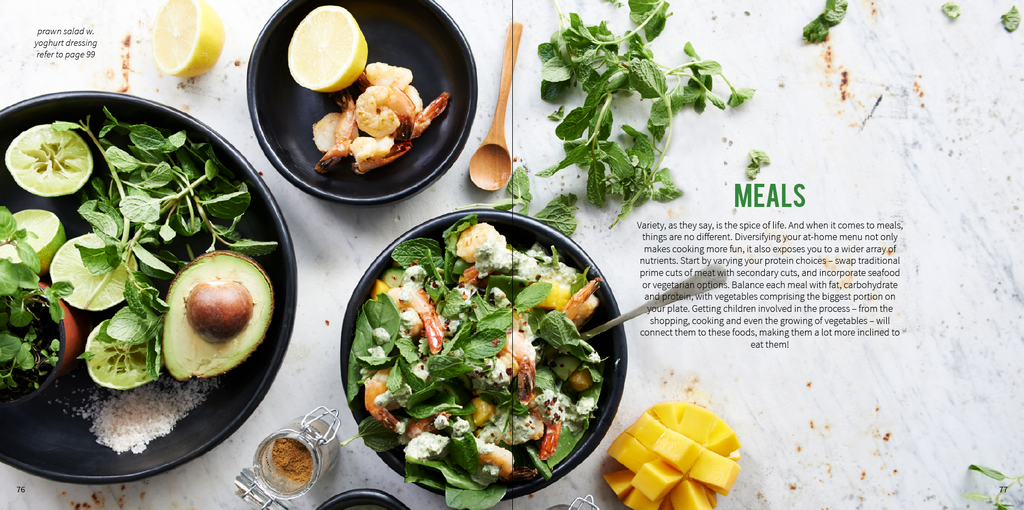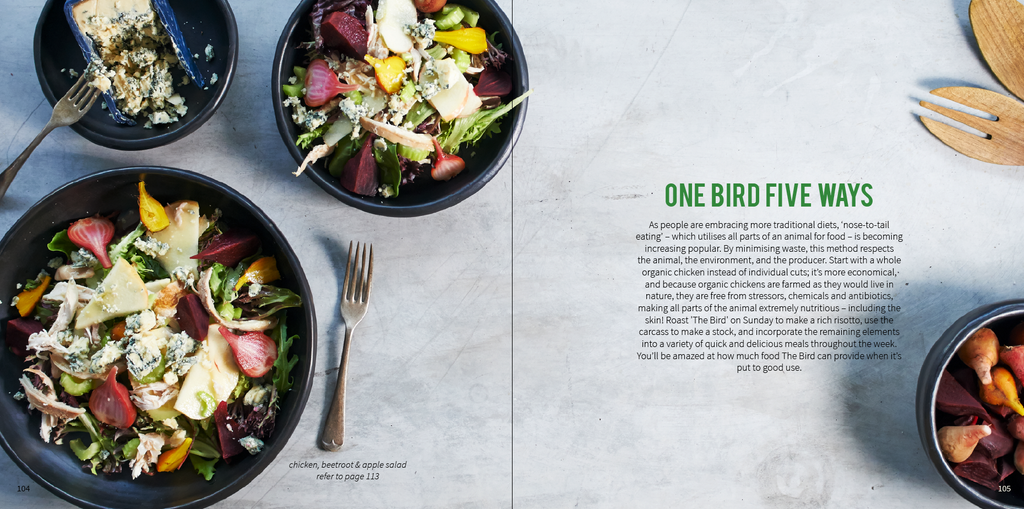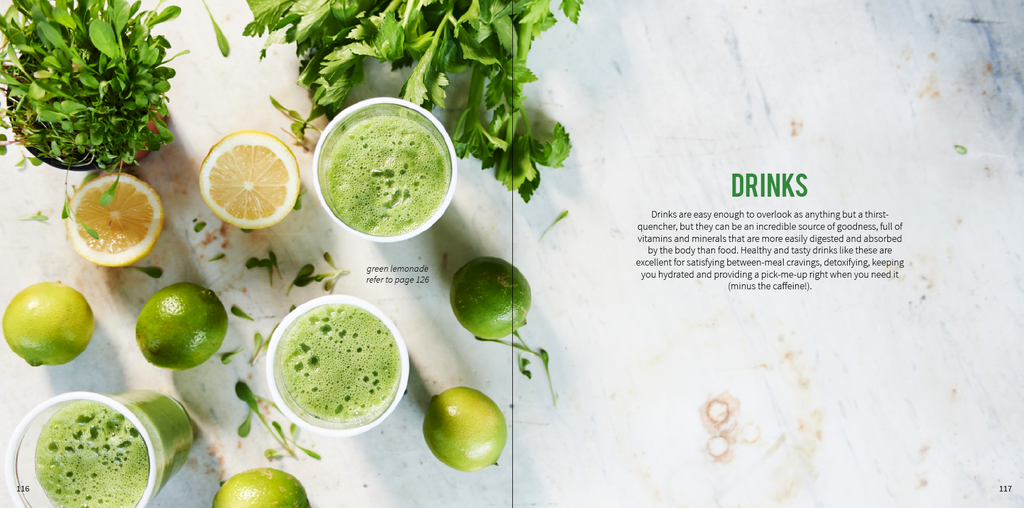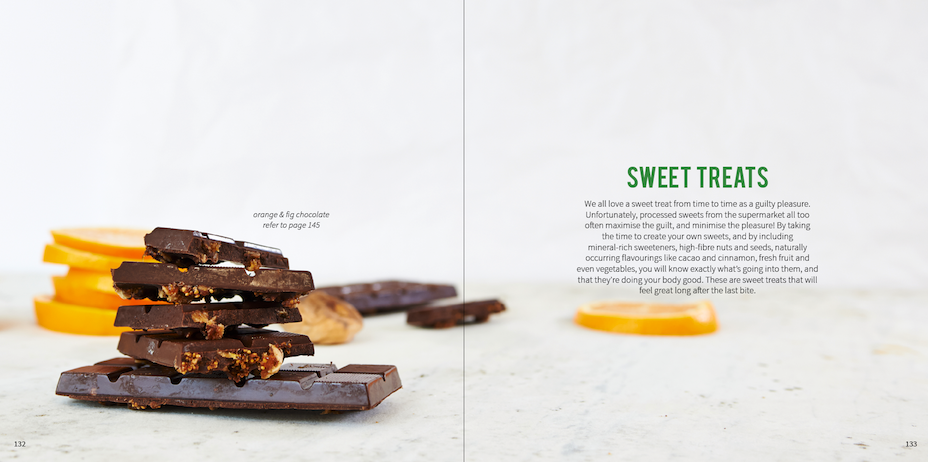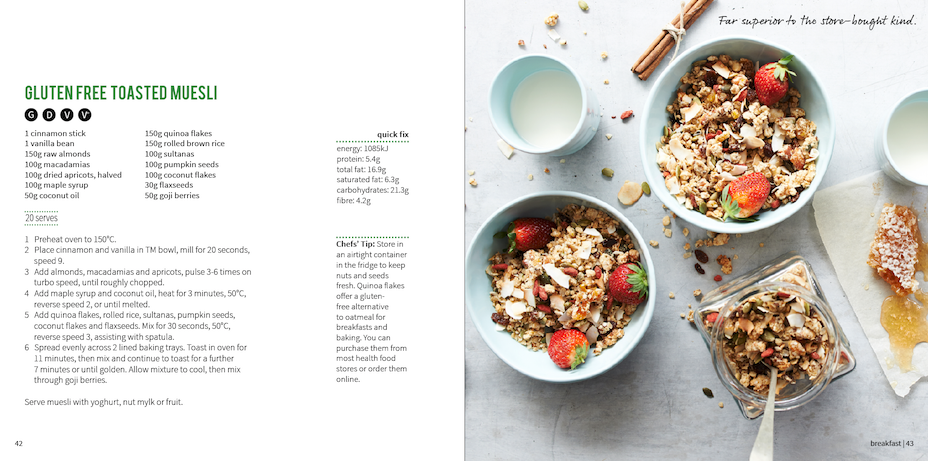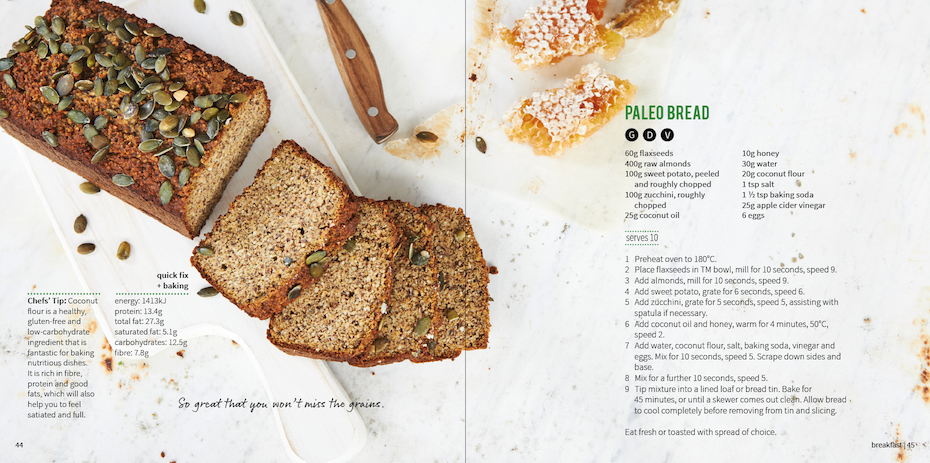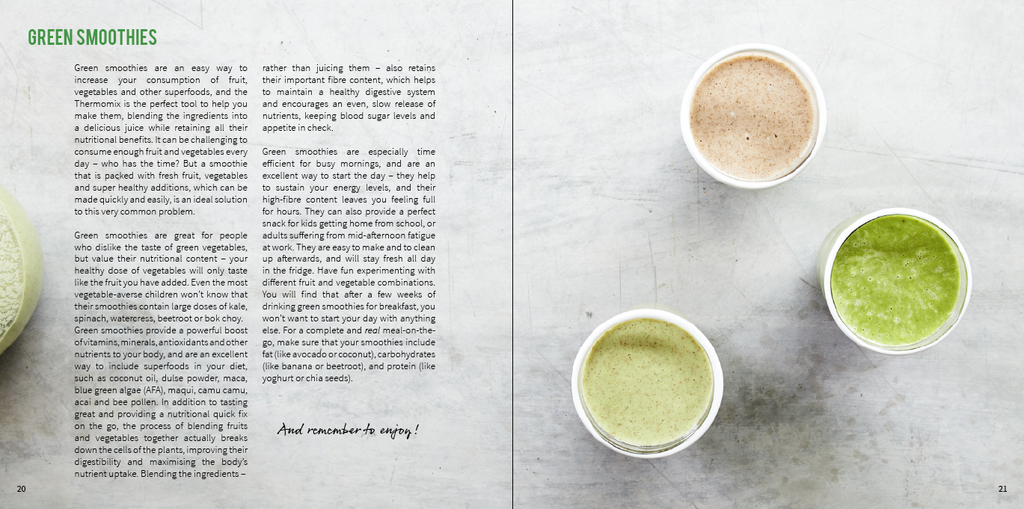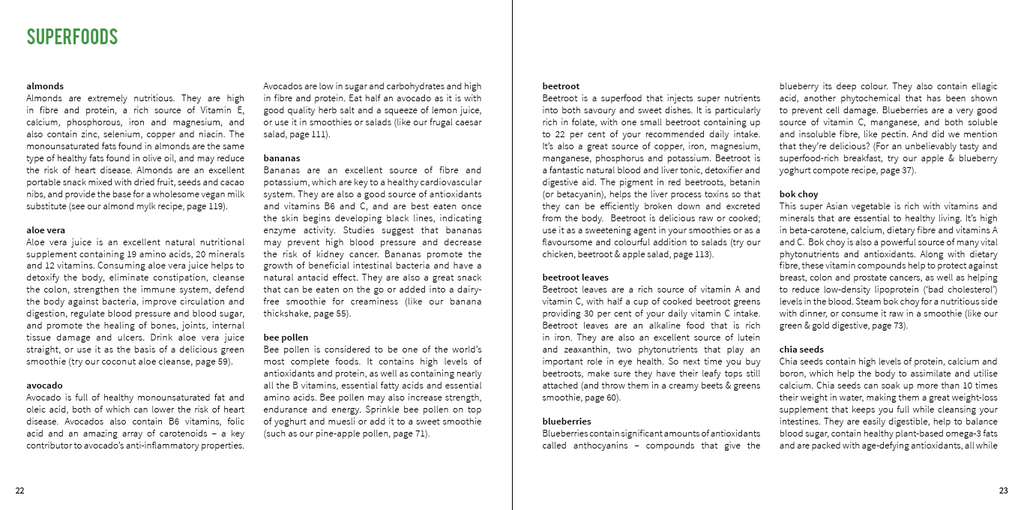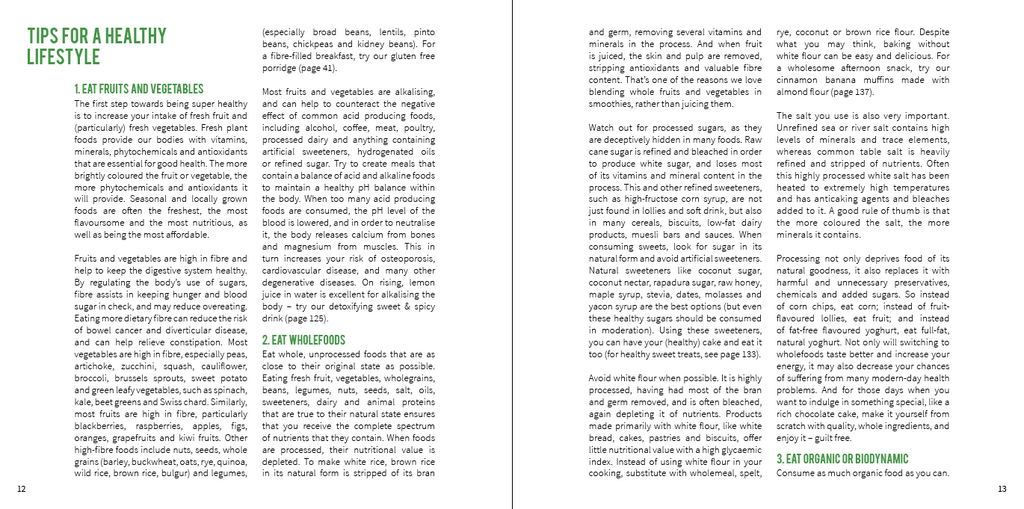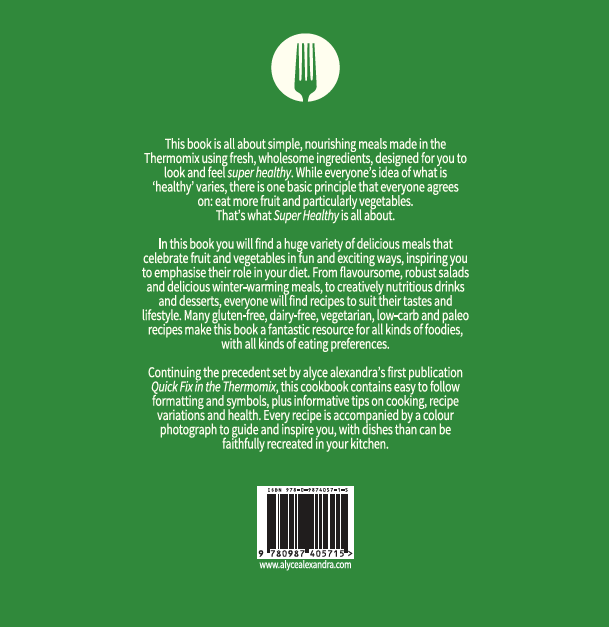 6 x miniseries: super healthy ($15 each)
ISBN: 9780987405715
152pp, 57 recipes
Hardcover
alyce alexandra's fourth title, Super Healthy, is here to help you healthify your life! 
Find out just how easy, delicious and fun healthy eating can be with 56 recipes, tried, tested and tasted in the alyce alexandra kitchen, and perfected for your eating pleasure. These are recipes that won't only taste great, but they'll also keep you looking and feeling great long after the last bite. 
With an emphasis on increasing your fruit and vegetable consumption — unanimously considered the cornerstone to good health — Super Healthy will show you exciting and diverse ways to work with all sorts of superfoods, straight from Mother Nature. Whether it's whipping up a creamy banana thickshake, a rich beef osso bucco, or some moreish cinnamon muffins, Super Healthy has it all – healthified! Other delicious recipes include gluten free toasted muesli, brown rice risotto, fish burritos, morrocan beef salad, green lemonade and raw chocolate.  
With this title, you'll learn how to naturally eliminate the bad stuff from your diet by simply learning how fantastic all the good stuff can be. You'll see that with simple cheeky swaps, your risotto can transform from heavy to healthy, and your chocolate mouse will improve from rich and delicious to rich, delicious and nutritious! Our easy-to-follow recipes and formatting will make almost everything a quick-fix, while our nutritional guide and ingredient coding system will help you cater for a huge variety of dietary preferences, whether it's gluten free, dairy free, vegan or vegetarian. Plus, there's plenty of chefs' tips and suggested variations so that you can be inspired to experiment along the way.  
With over 150 pages, you'll also find a comprehensive run down on how to start healthifying your life before you even get into the kitchen with our guide to getting healthy. Our list of recommended superfoods will help you get to know the things you really want to be adding to your diet and why. 
Super Healthy is going to get you on the track to lifelong health the alyce alexandra way – with delicious, nourishing, comforting homemade food, made quickly and easily from scratch. Once you get Super Healthy, you'll never want to go back!  
alyce alexandra cookbooks are independent cookbooks, with no association or approval with Vorwerk or the Thermomix brand.