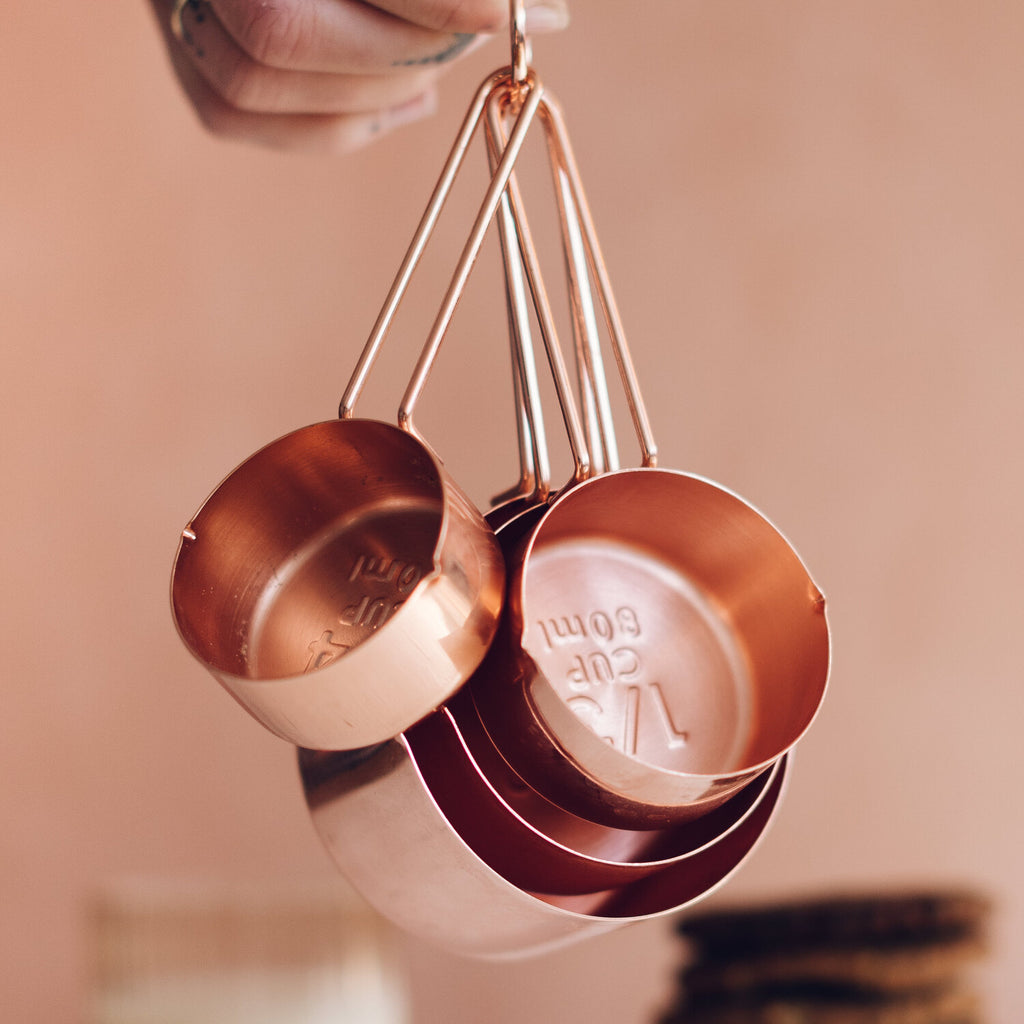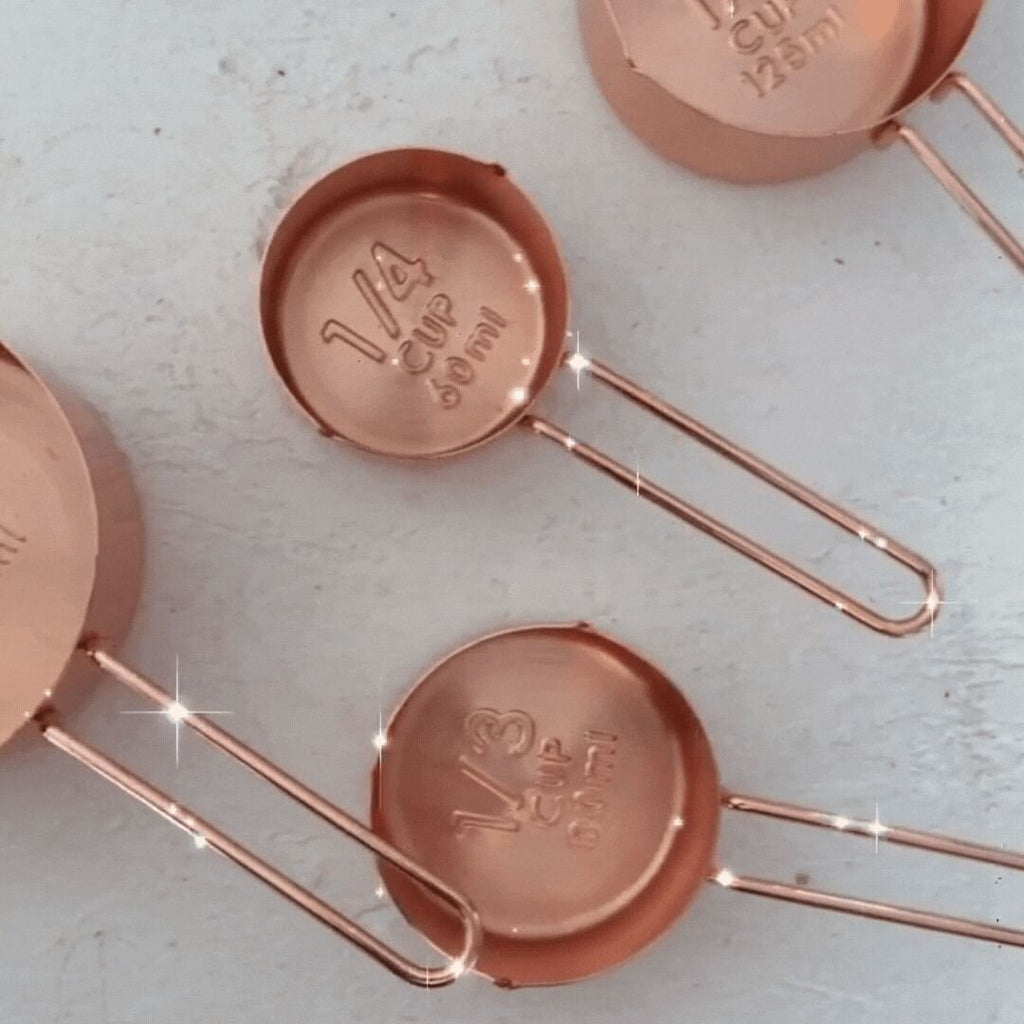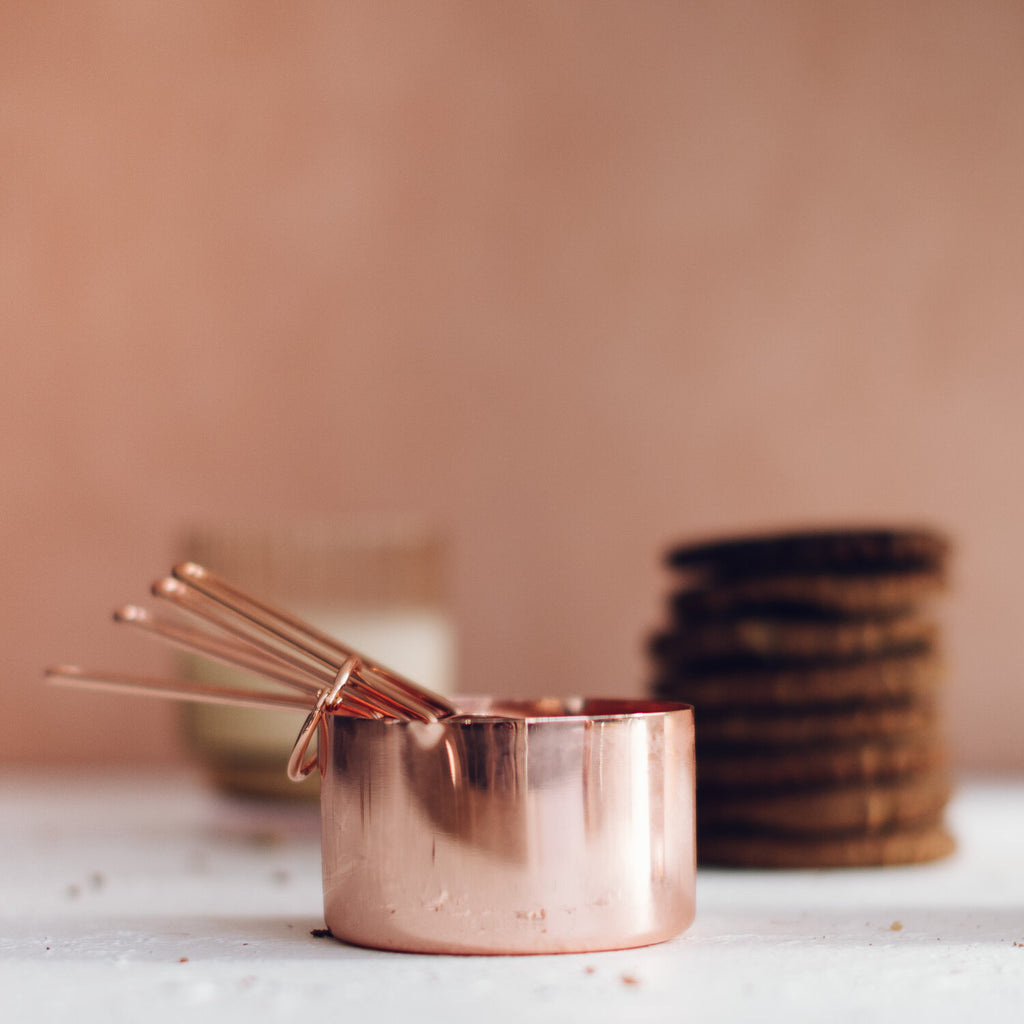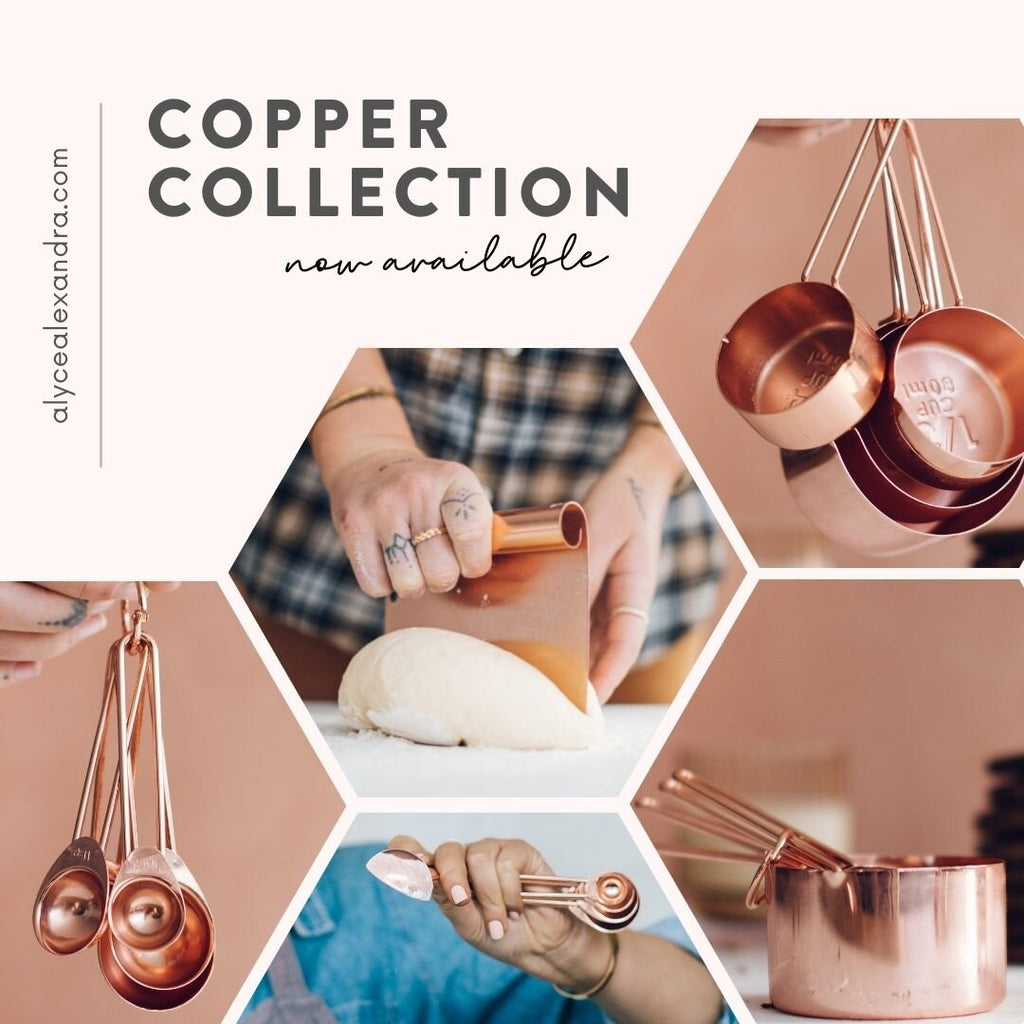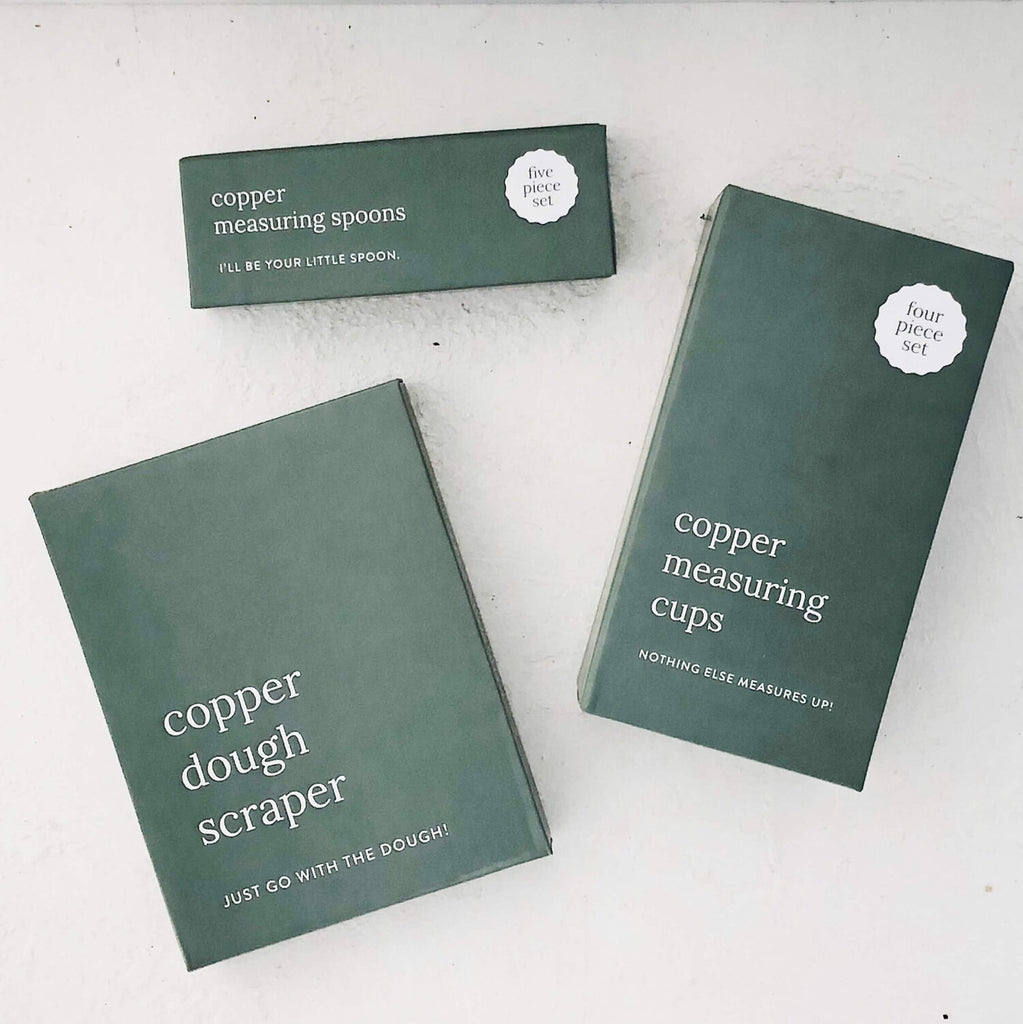 6 x COPPER MEASURING CUPS (4 PIECE SET) ($16.95 each)
This professional copper-plated stainless steel four piece set will last you a lifetime, measuring 1/4 cup (60ml) right up to 1 cup (250ml). The best part? You can't break them! And the measurements are embossed so can never scratch off. Could there be a prettier or more functional set?
Our four-piece set comes with a removable ring so you can separate the individual spoons or keep them nested... whatever makes your life easier.
specifics:
• Australian measurements
• 1/4 cup, 1/3 cup, ½ cup and 1 cup
• 4 piece set - great value
• High-quality copper-plated stainless steel
• Embossed measurements that can never wear off
• Includes unlockable copper ring to attach and separate cups as desired
• Includes recyclable gift box
• Designed in Australia by alyce alexandra and family, made in China
• Hand wash only