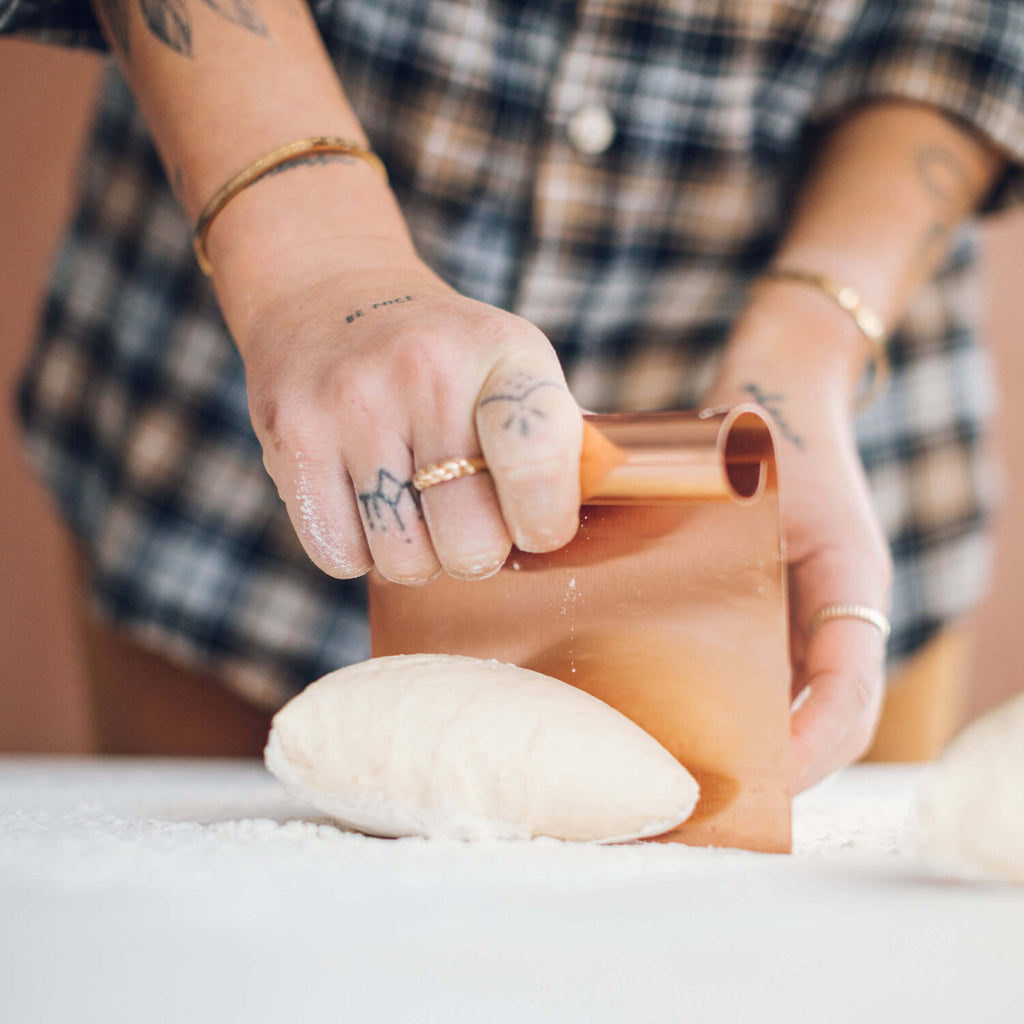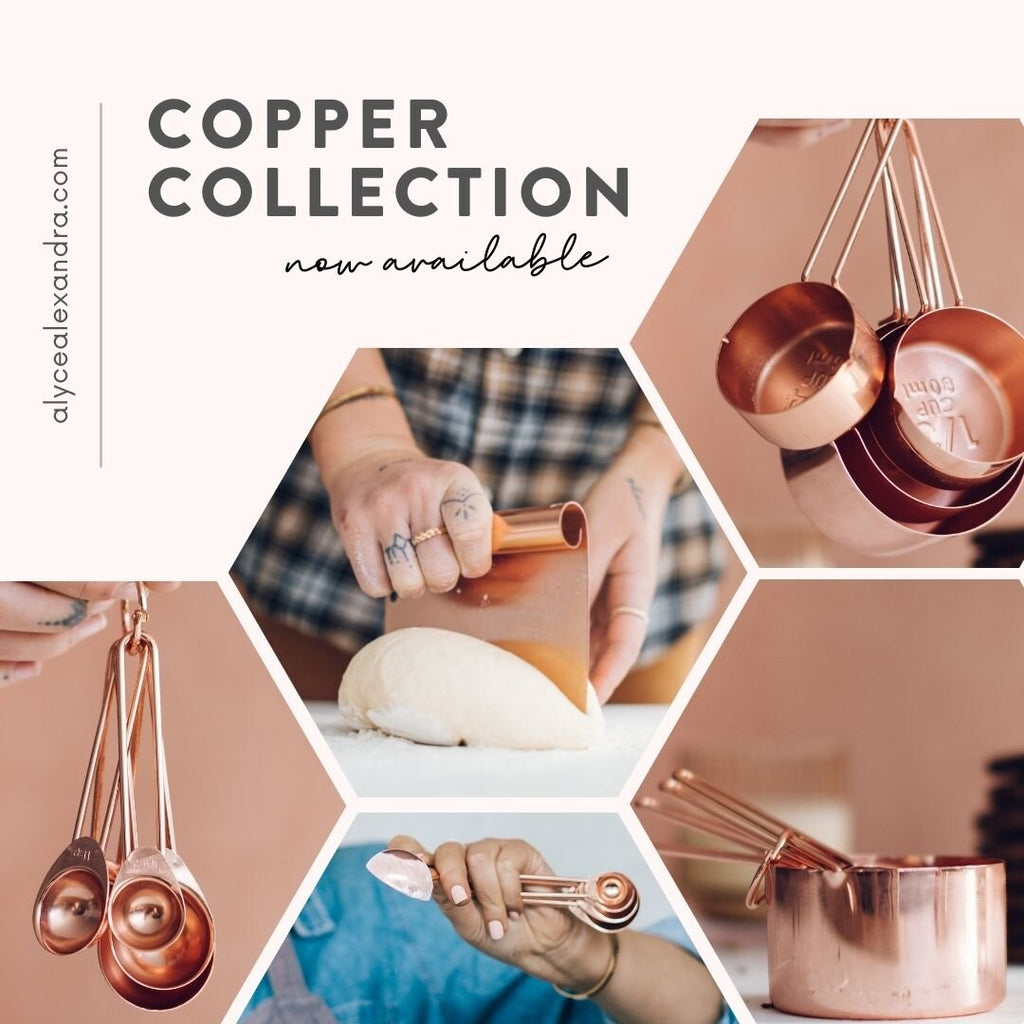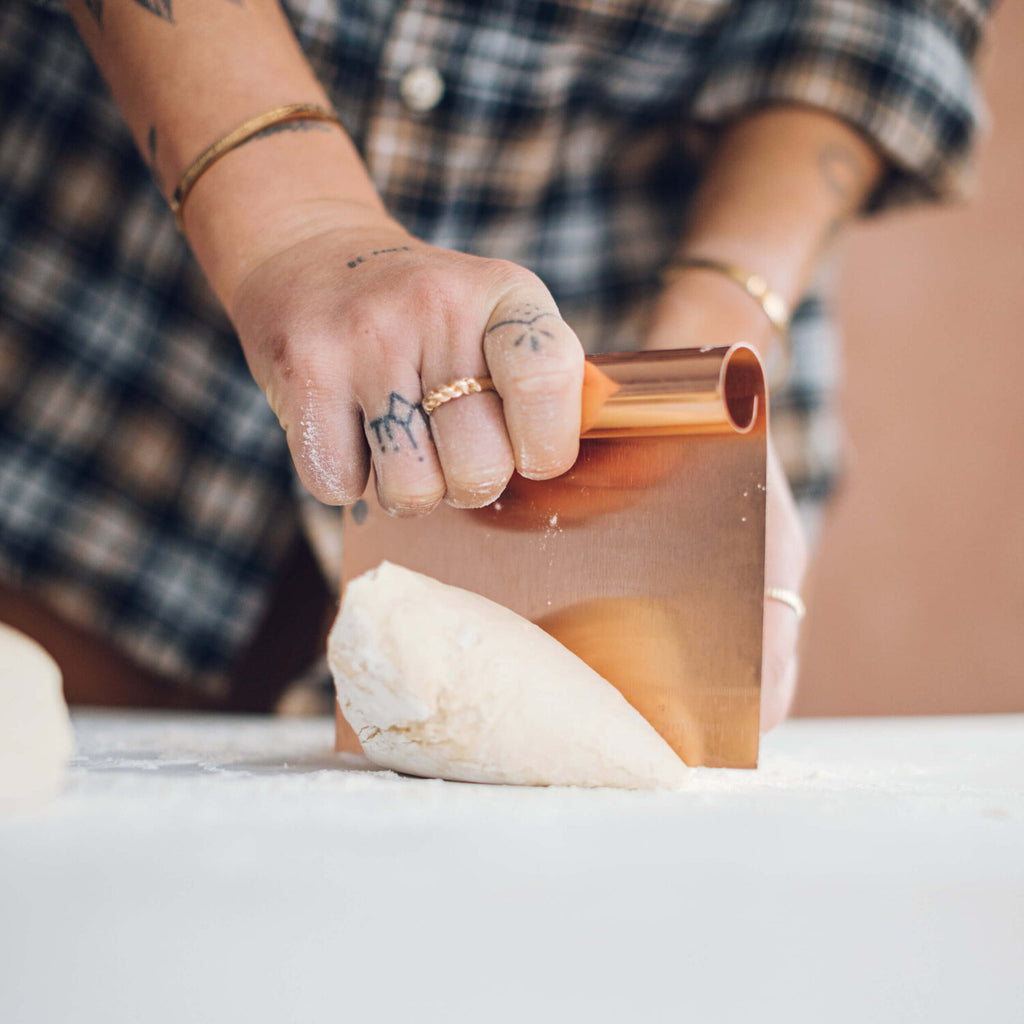 6 x COPPER DOUGH SCRAPER/CUTTER ($14.95 each)
Copper-plated stainless steel dough scraper with laser etched measurements in inches and centimetres. Perfect for all your dough and bread needs!
why we ♥ it:
If you cook anything at home that is dough-based, you'll love this dough scraper / cutter! Bread, pizza, steamed buns, cookies, scrolls… you name it. From cutting dough, shaping dough and bringing ingredients together, to cleaning your work surface at the end! We really love ours and we really think you'll love it too. And really, could it be cuter?
specifics:
Comfortable smooth handle
Bevelled blade easily cuts through hard and soft dough

Laser-etched measurements on both sides of the blade (inches and centimetres)

Durable copper-plated stainless steel blade - made to last

Hole for easy hanging storage

Includes recyclable gift box

15 x 12 x 2.5 cm

Hand wash only