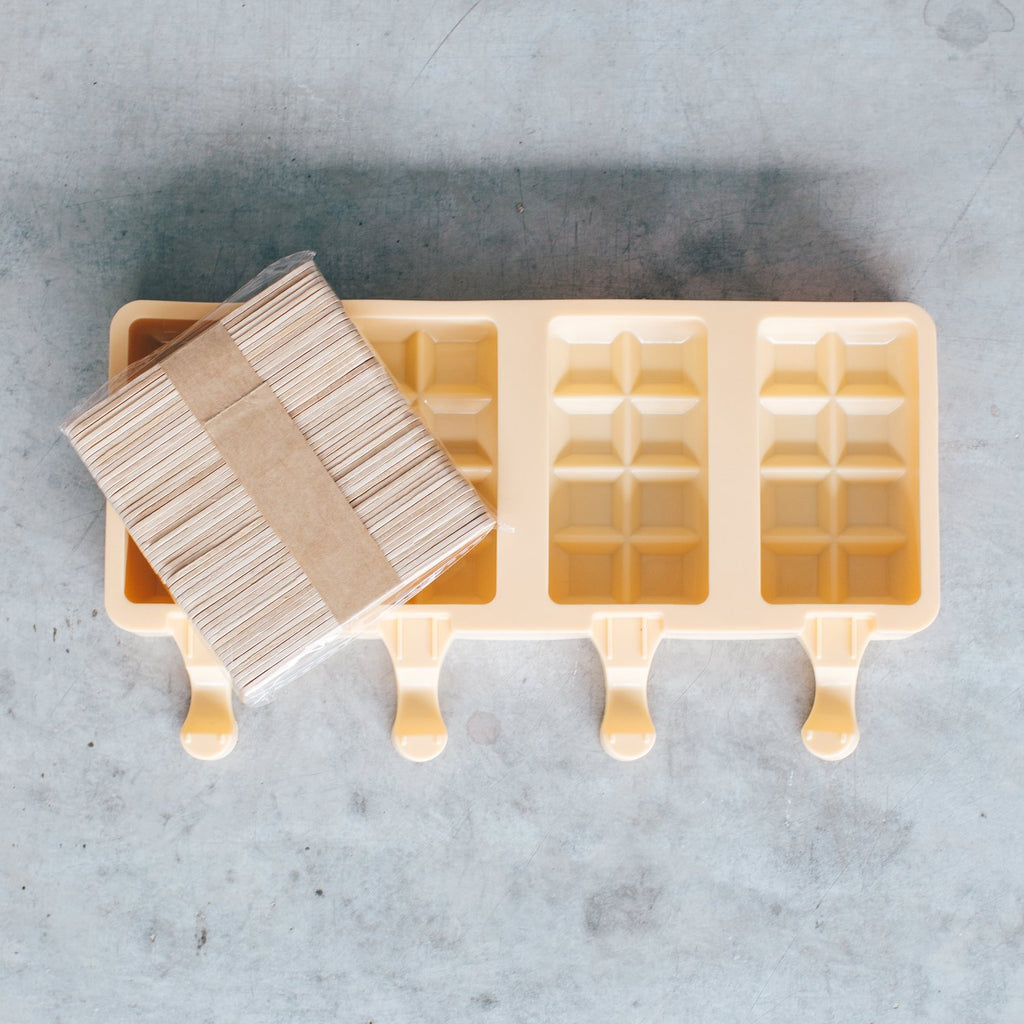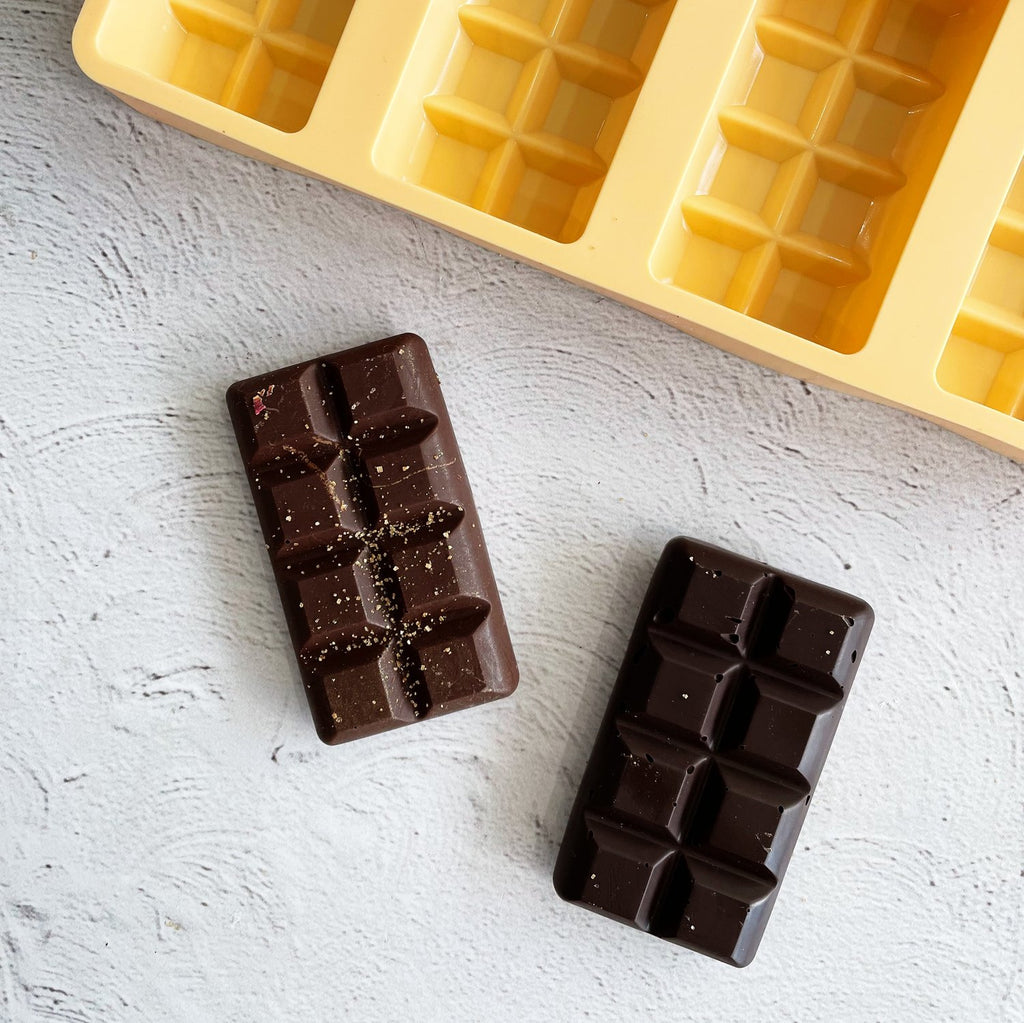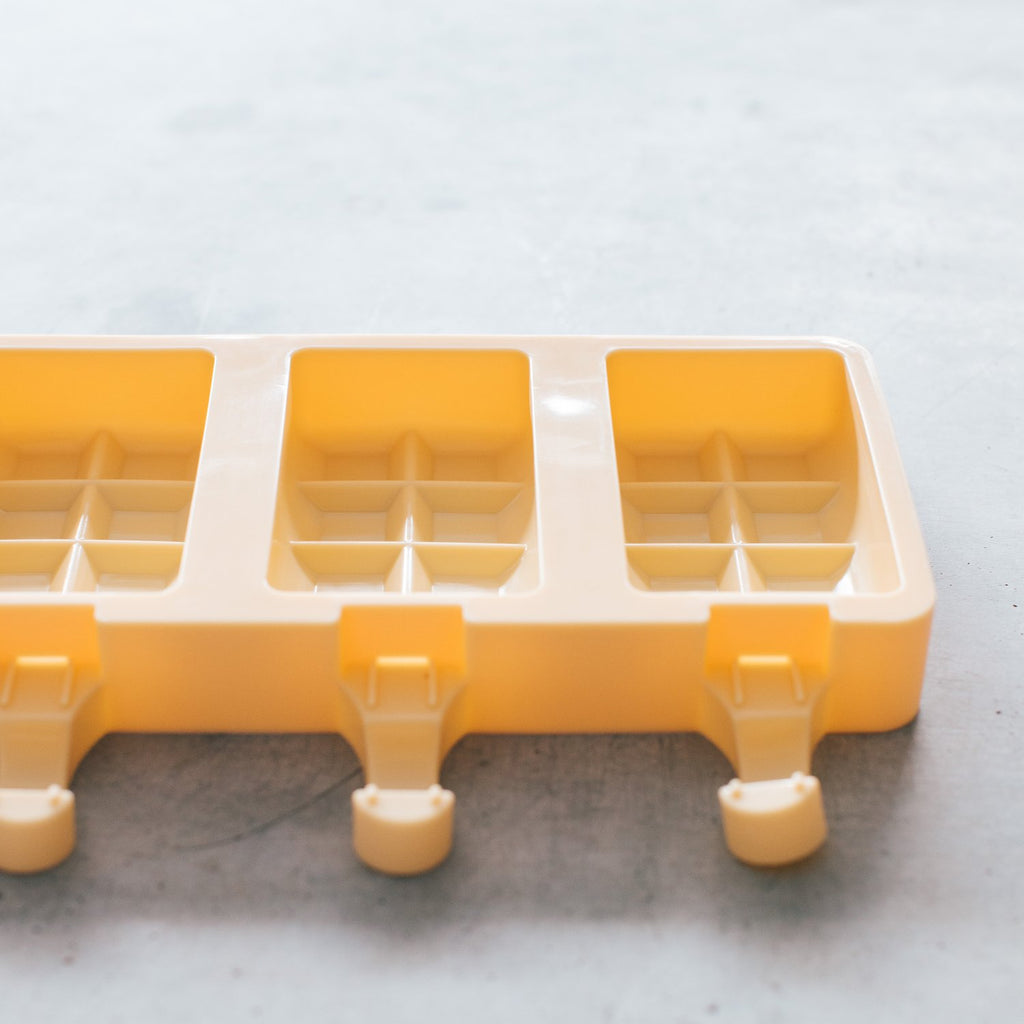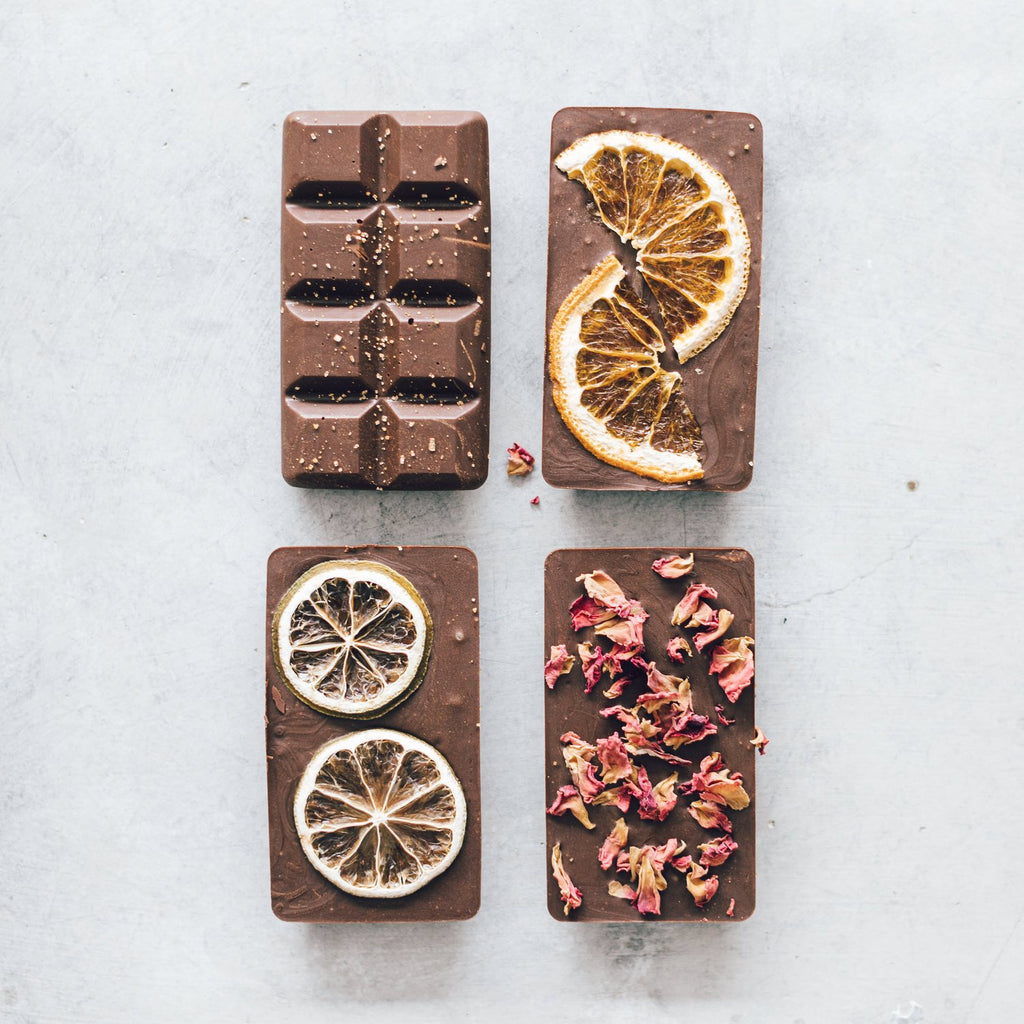 CHOCOLATE BLOCK ICE CREAM MOULDS x 6 PACK ($8.50 each)
why we ♥ them:
Make your own super cute ice creams easily at home with these moulds… that look exactly like a block of chocolate! So much fun, and so easy to do at home… everyone's going to love them. Simply pour in ice cream mixture and set, or if you want to get really fancy, coat in chocolate! And it's not just ice creams you can make - you can absolutely use these moulds without the sticks also! Set chocolate for homemade 'chocolate blocks', make chocolate-glazed mousse cakes that look like a chocolate block but are soft and creamy on the inside (great party trick!) or use to bake brownies. Of course these moulds can also be used to set fruit purees, juices and yoghurt for healthy sweet treats, just like all our other brilliant silicone ice cream moulds! The options are endless, and the results always impressive. Wooden sticks included.
bragging rights:
• Individual serves make life easy – great for entertaining, portion control and minimal clean up
• Homemade is best – by making ice creams from scratch you know exactly what's in them, and exactly what's not
• Healthy frozen treats – simple apple juice or drinking yogurt can easily be turned into a refreshing sweet treat that's low on sugar
• 100% food grade silicone – BPA free, plastic free, no nasties leaching into your food
• Naturally non-stick for life – no non-stick coating needed that could potentially flake into your food
• -40C to 220C – from the deep freeze to oven is no problem for these durable moulds
• Flexible for ease of use – once your ice creams are ready you can simply invert our moulds to pop out your creations, whereas metal moulds can be too rigid
• Super easy clean – non-stick and stain resistant, dishwasher safe
specifics:
• 4 ice creams per mould
• 50 wooden sticks included
• Each ice cream holds 100ml
care information:
• Dishwasher safe
PACKAGING NOTE: We are committed to looking after the globe and the animals and humans that inhabit it. The average Australian sends 200kg of packaging waste to landfill every year – we want to change that, and are therefore phasing out all non-compostable packaging. This means that many of our products (including this one) will be sent to you 'nude', just as you see in the product images. We apologise if this causes any inconvenience – we are also partial to fancy packaging.