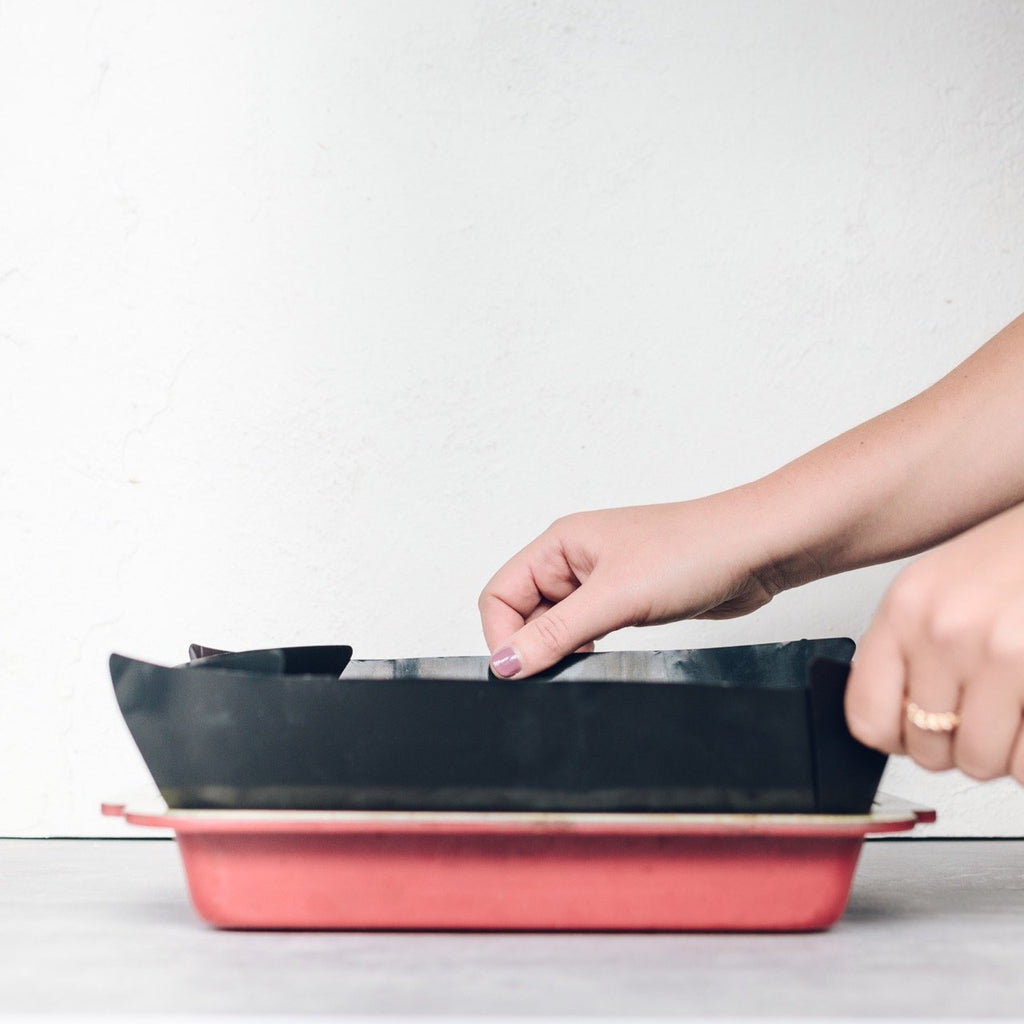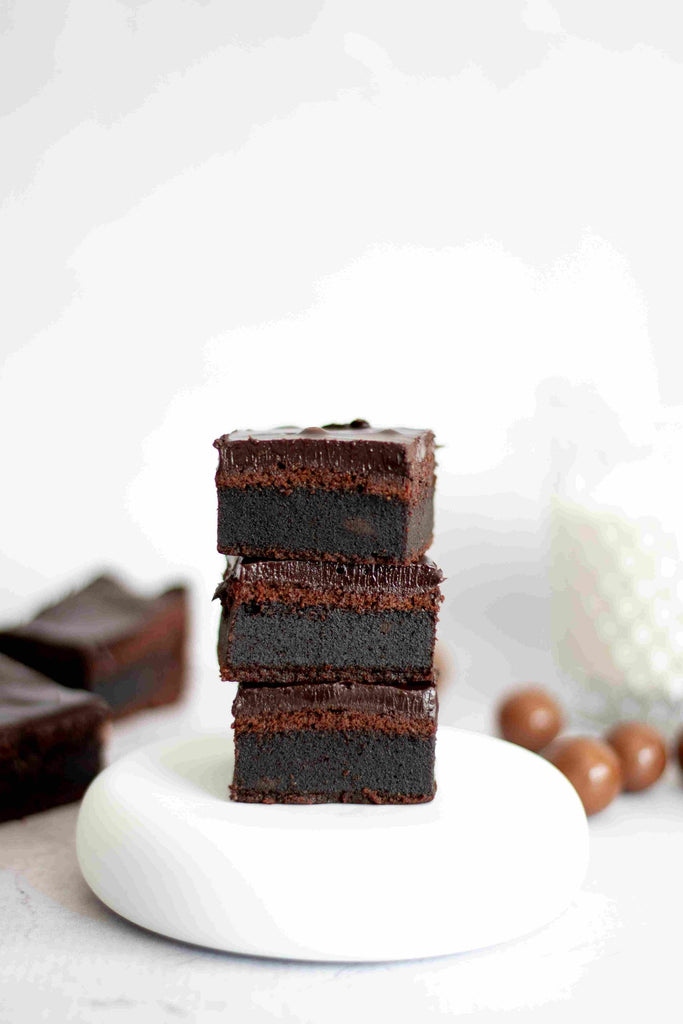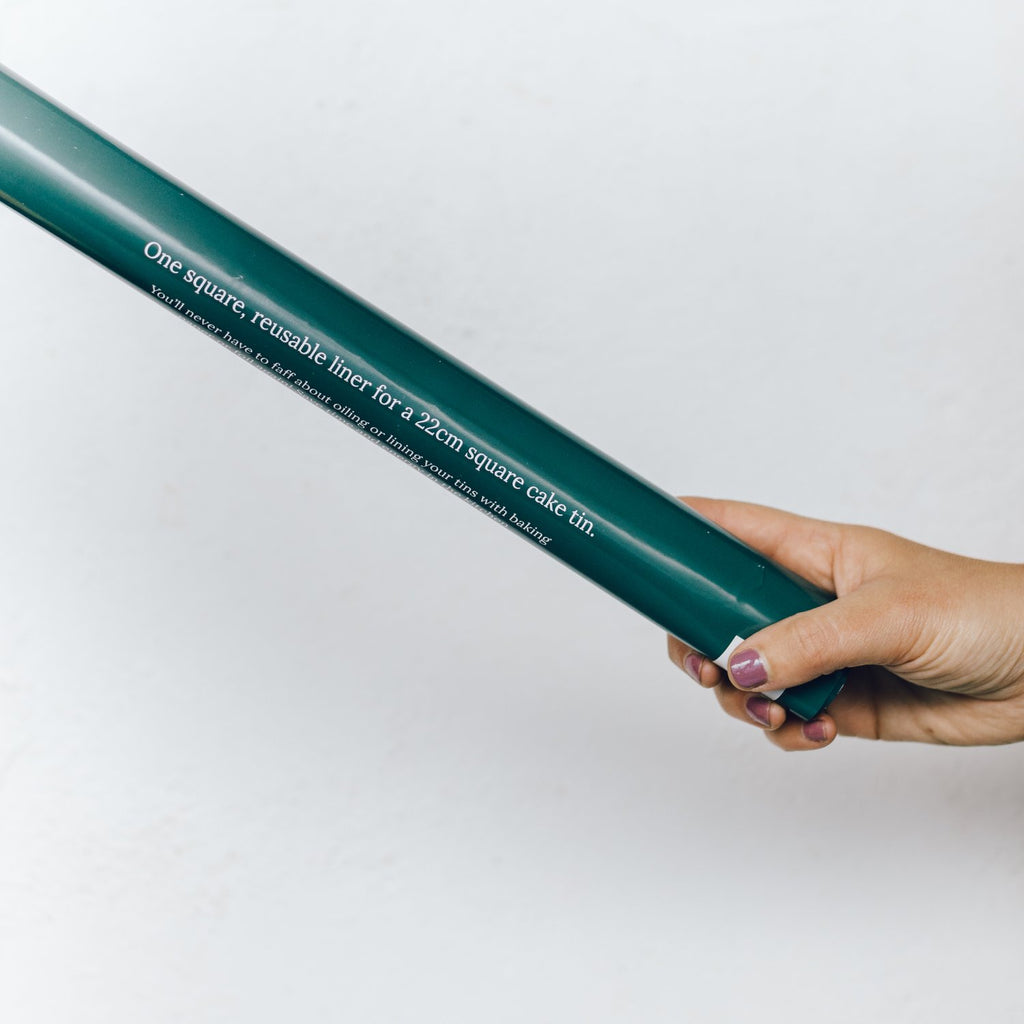 6 x REUSABLE SQUARE CAKE TIN LINER ($8.85 EACH)
One square, reusable liner for a 22cm square cake tin. You'll never have to faff about lining your tins with baking paper or foil again! Save time and energy in the kitchen while also reducing waste. Easy! Use in the oven, fridge and freezer. 
why we ♥ it:
We love baking cakes, making brownies, fudge, marshmallows, healthy slices, even ice cream bars… but what we don't love is lining our cake tins. Cutting the baking paper, greasing the tin to make it stick to the sides, all while sometimes missing a spot and juices or batter spilling out and making a right mess. And then at the end, throwing the paper in the bin after only a single use. Well no longer… with our reusable, non-stick cake tin liner!
Use in the fridge, freezer and oven. Once your cake it baked, your slice cooled or your ice cream set, our liners ensure an easy release - no chance of sticking, just perfect results every time.
After usage you can easily clean them by placing them in the dishwasher and use them over and over again… but often a quick rinse in the sink is all it needs.
bragging rights:
No need to grease, reusable hundreds of times

Dishwasher safe

Non-stick

Oven safe to 240°C

Freezer and fridge safe
specifics:
Square liner for a 22cm square cake tin

100% food-grade Teflon

Designed in Australia, made in China

Store flat or rolled, do not fold

Do not cut on your liner or use sharp implements – remove liner before slicing cakes etc

Most recipes will not require oiling, but occasionally for something delicate we would recommend brushing the liner with a neutral-tasting oil before pouring in your mixture