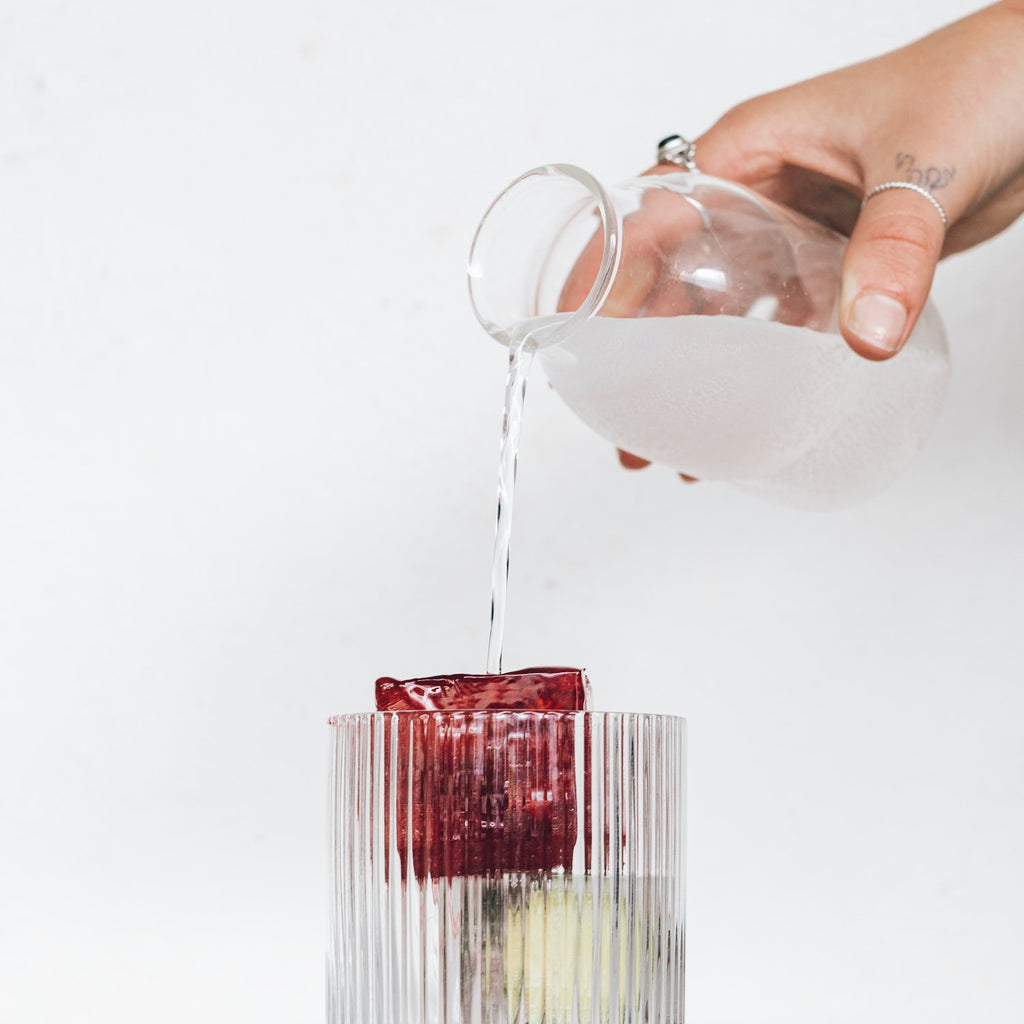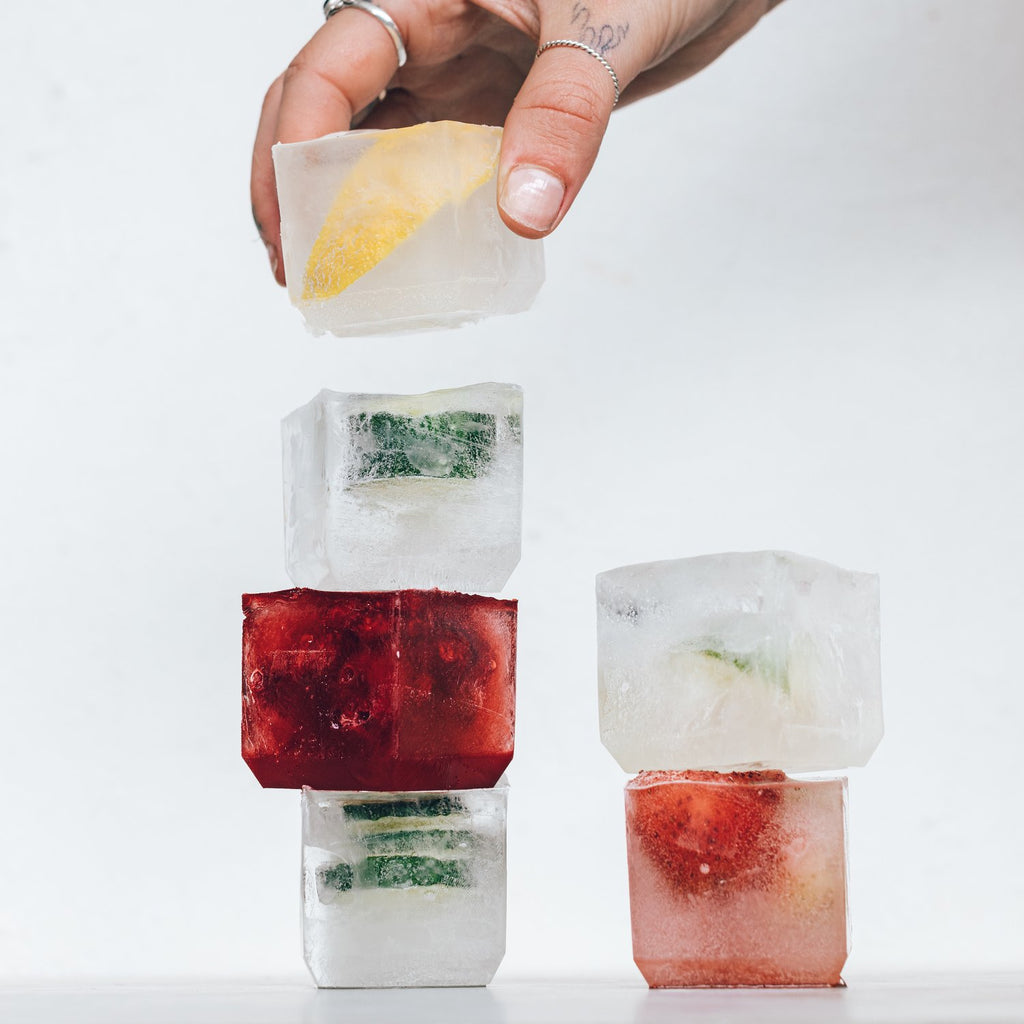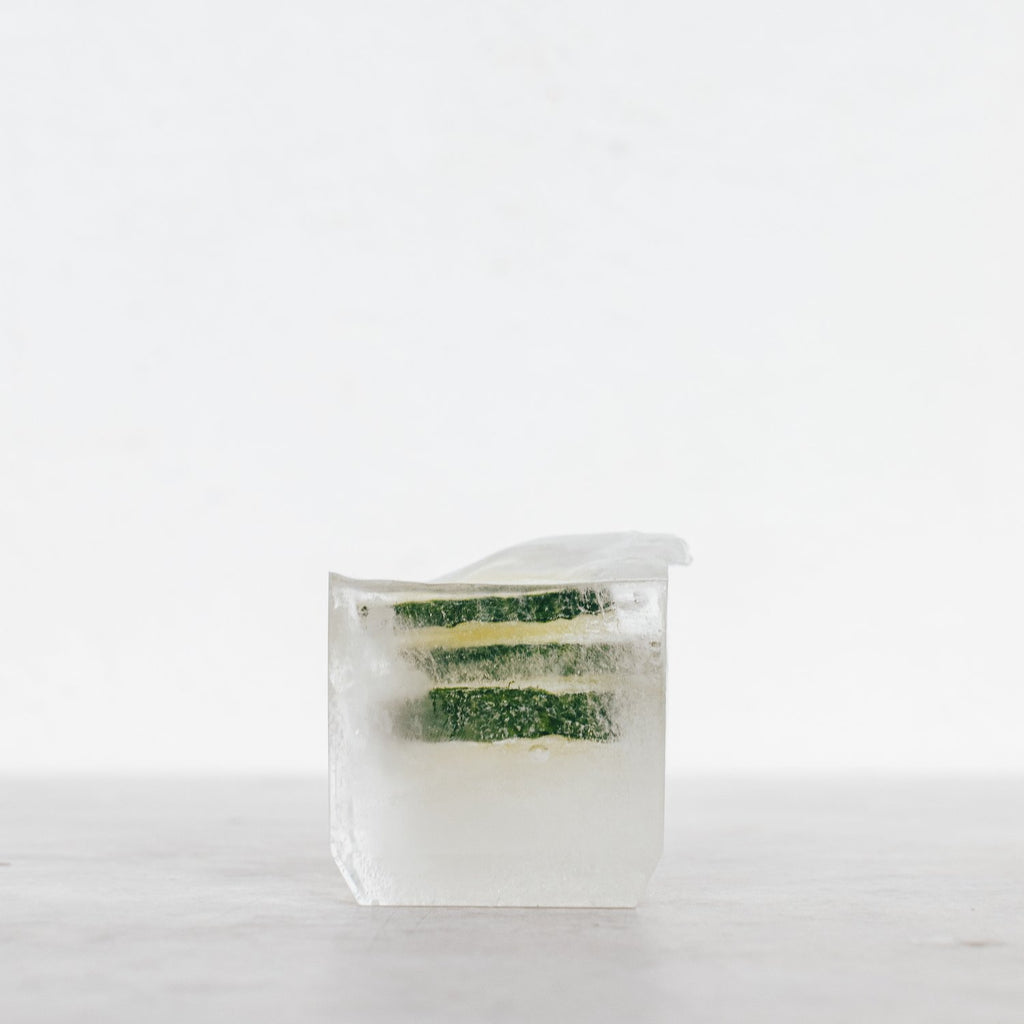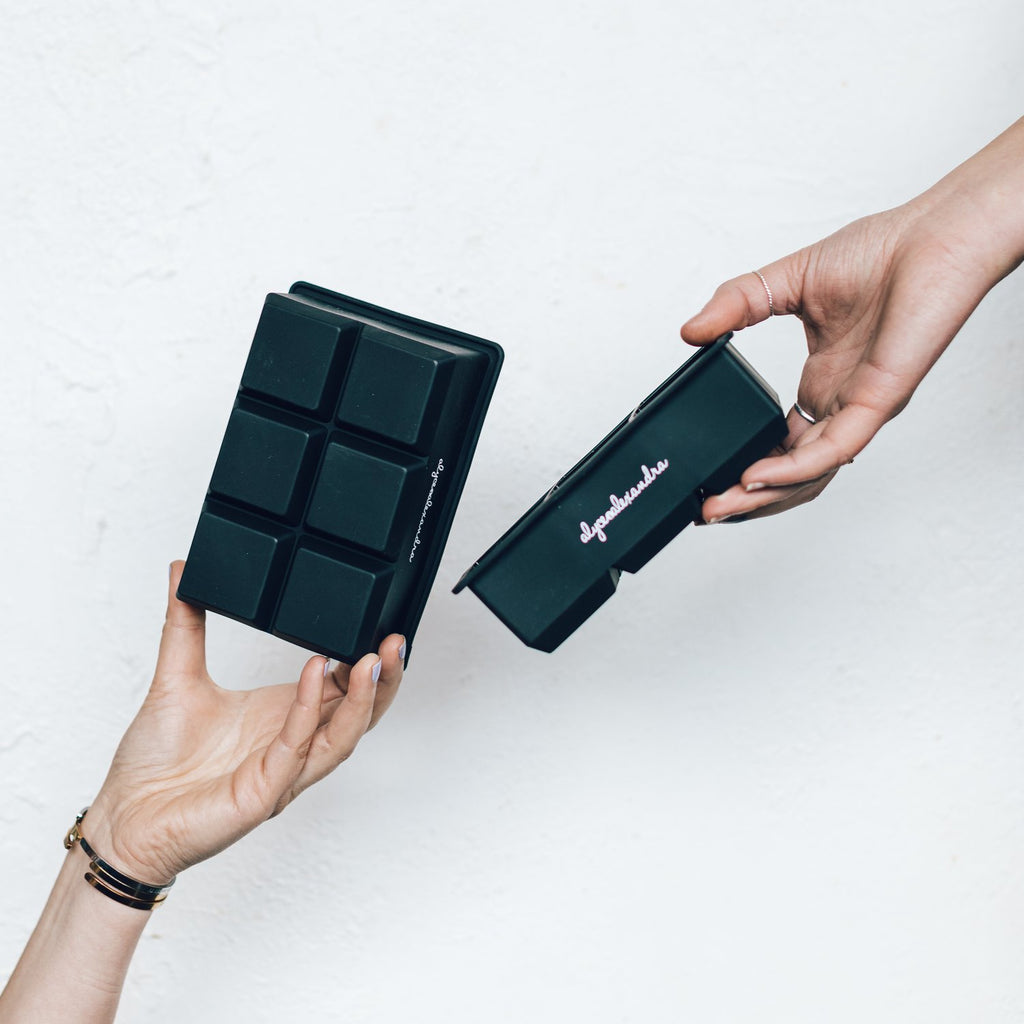 6 x JUMBO FREEZER PODS / ICE CUBE TRAY (9.95 each)
why we ♥ it:
This non-stick silicone tray is perfect for freezing stocks, sauces, pestos, pastes, purees, desserts, baby food… you name it, releasing quickly and easily and all without absorbing or transferring odours. It's not just freezer safe, but also oven safe, dishwasher safe and perfect for steaming (either conventionally or in your Thermomix Varoma). And in between all that functionality, you can use it for making jumbo ice cubes which are slower to melt and lots of fun (especially if frozen with berries, citrus, mint or edible flowers inside!).
One of our best hacks for having healthy and cheap meals available at the click of a finger is utilising your freezer - when you've got a bit of time load it up with homemade bits and pieces, and when time is short simply pull something out and enjoy. For example, we love making a big batch of pesto when basil is plentiful and cheap (like in summer!) and then freezing it in our pods. Then when we need a quick meal we grab a pod or two out of the freezer and stir it through some cooked pasta, rocket and cherry tomatoes… instant pesto pasta or pasta salad! Same goes with homemade curry pastes - grab a cube and use to make a quick curry or add to a simple pureed veggie soup. If you've got leftover pumpkin the fridge instead of letting it go to waste and feeling guilty, cook it down, puree and pour into our freezer pods. Then next time you're baking muffins or making pancakes, add in a cube of pumpkin puree for extra flavour and nutrition. If you've made a smoothie for the kids and there's some leftover, freeze into cubes and once you've got a couple puree into 'ice cream'! The options really are endless, and these Jumbo Freezer Pods make it so easy.
bragging rights:
• Naturally non-stick for life and made from 100% food-grade silicone - BPA free and no nasties to leach into your food
• Environmentally friendly - reuse and reuse for a lifetime
• Super easy clean – non-stick and stain resistant, dishwasher safe
• Fits all Thermomix models for easy steaming - TM31, TM5 and TM6
• Store healthy homemade baby food in small, easy to use portions
• Won't scratch, crack, stain or absorb flavours like plastic
• Use to bake mini muffins or breads and steam mini puddings
• Dishwasher, oven, fridge and freezer safe (-40°C to 220°C)
specifics:
• Each tray makes 6 jumbo cubes
• Cube dimensions: 4.5cm x 4.5cm x 4.5cm
• Tray dimensions: 16.5cm x 11.5cm x 5cm
• BPA free
• Dishwasher safe