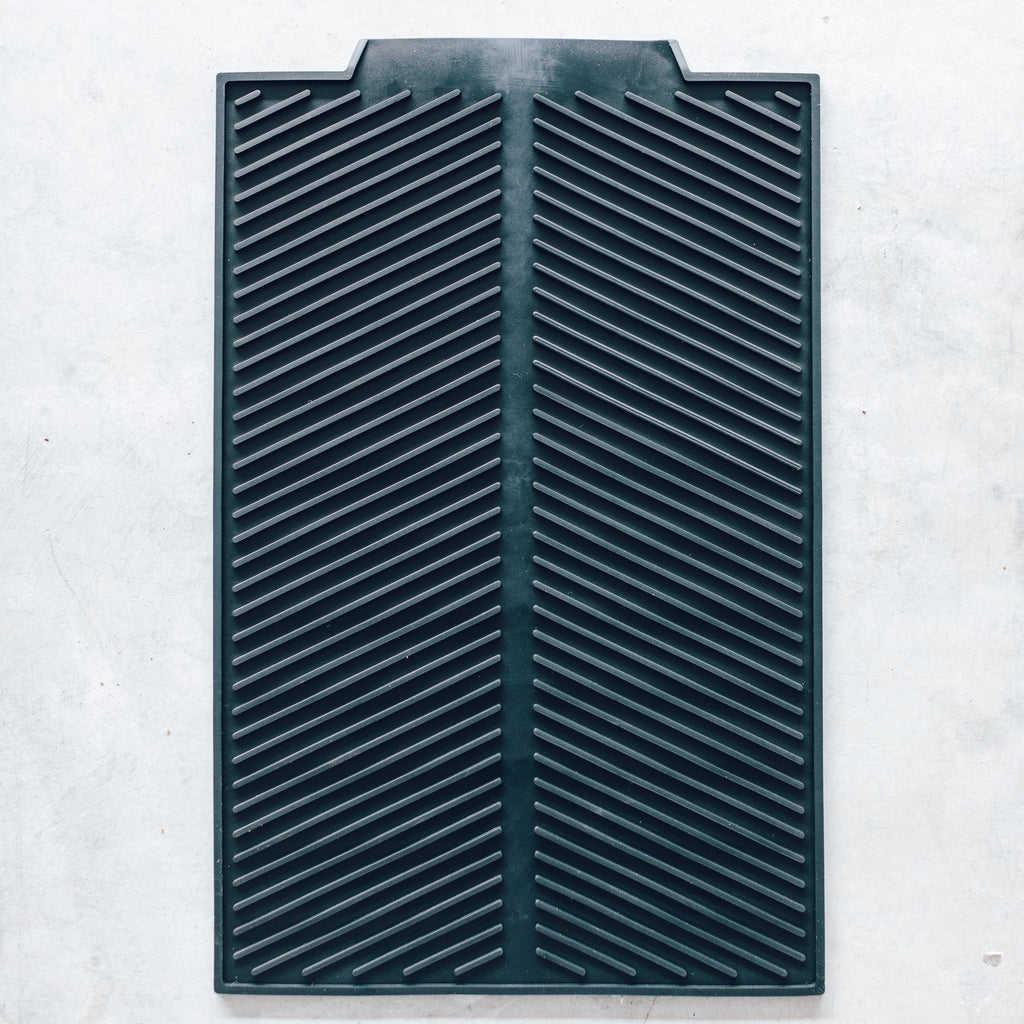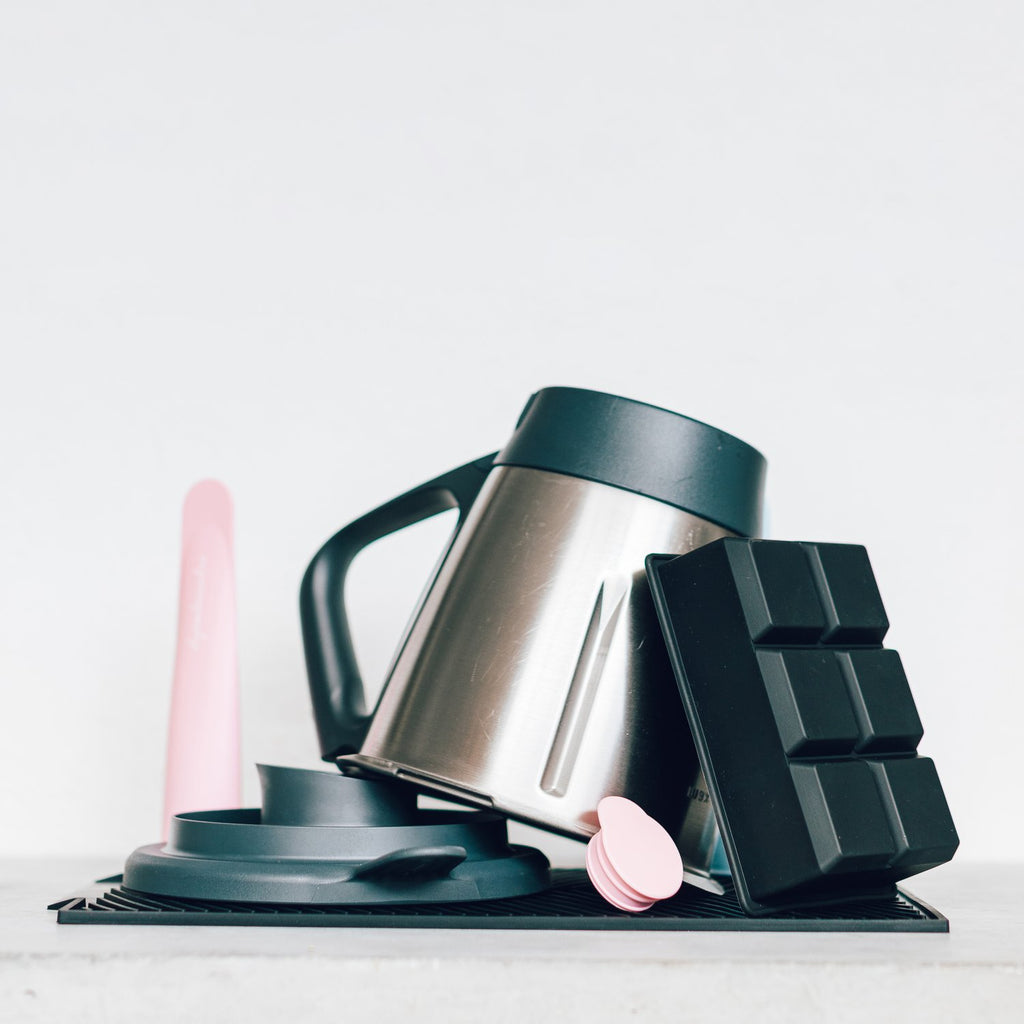 4 x SILICONE DRYING MAT (16.95 each)
why we ♥ them:
With all that home cooking you're doing, dishes are inevitable… but with this brand new product we've made drying them way more convenient, and way more hygienic. Designed with raised ribs, your dishes are elevated up and away from moisture, allowing for airflow underneath meaning quicker and more hygienic drying - no damp fabric to harbour bacteria or germs. A quick scrub in the sink is all that's needed to clean, or simply throw it in the dishwasher - we love that this way the mat is always close at hand in the kitchen, never lost in the laundry. The sloping pattern collects excess water and makes it super easy to drain back into the sink. When you're done, your mat rolls up to a compact size for storage under the sink leaving the kitchen clutter free, unlike a bulky drying rack. We're absolutely converted!
Plus, like all our products, it's uses don't end there! It's also our favourite product for drying washed produce like fruit and vegetables - the ribbed design means they'll never be sitting on moisture, keeping them fresher for longer. We also loving using it as a trivet, protecting benchtops and tables from hot pots, pan and even your slow cooker insert! We've ensured your large slow cooker insert fits on perfectly, making it a breeze to serve your delicious slow cooked dinner straight from the insert at the table, saving dishes and ensuring dinner stays piping hot.
If you've got a Thermomix or thermo cooker, this mat also perfectly fits all parts of the thermie bowl, blade and lid set.
bragging rights:
• Sloping rib design promotes air circulation for faster and more hygienic drying and draining of excess water
• Excess water stays put or flows directly into your sink, never on your benchtop
• Run it through the dishwasher, meaning it's always in the kitchen and not lost in the laundry
• Non-slip silicone stays in place without damaging or scratching benchtops
• Non-slip silicone ensures dishes won't move or slide while drying - no broken dishes
• Multi-use: dry dishes, fruit and vegetables and use as a trivet to protect surfaces from heat
• Fits Thermomix bowl, blade and lid set
• Fits 6.5L slow cooker insert
• Compactly rolls up for easy storage
• Run through the dishwasher for easy cleaning
• Made of 100% food-grade silicone: free of BPA and other nasties
specifics:
• 38x25cm
• 100% food-grade silicone
• Dishwasher safe
PACKAGING NOTE: We are committed to looking after the globe and the animals and humans that inhabit it. The average Australian sends 200kg of packaging waste to landfill every year – we want to change that, and are therefore phasing out all non-compostable packaging. This means that many of our products (including this one) will be sent to you 'nude', just as you see in the product images. We apologise if this causes any inconvenience – we are also partial to fancy packaging.
'Thermomix' is a registered trade mark of Vorwerk International AG (Vorwerk) in Australia and New Zealand and Thermomix in Australia Pty Ltd is its sole authorised distributor in Australia and New Zealand of Thermomix products. Neither Vorwerk nor Thermomix in Australia Pty Ltd sponsors, approves or endorses this website, and alyce alexandra is not affiliated in any way with Vorwerk or Thermomix in Australia Pty Ltd.